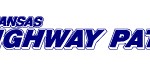 As KMAN previously reported, an IRIS alert was sent out following an injury accident at US 77 and Randolph Street.
The accident took place around 4:30 p.m. on Friday and involved two vehicles.  Acacia Brenner (20) reportedly was driving a 2012 Dodge Avenger southbound on US 77, at Randolph Street.  Ruth Maschmeier (50) was driving northbound in the same location.  When Brenner turned left, her vehicle collided with Maschmeier's.
Brenner reportedly did not need treatment, but Maschmeier was transported to Mercy Regional Health Center for her injuries.