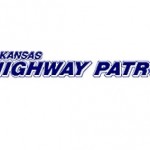 The name of the deceased individual has been released by the Kansas Highway Patrol.
Alexis D. Champ, 18, from Wichita was killed driving a Chevy Silverado. Champ was traveling with Darius T. Person, 21, of Michigan, who was injured and taken to Mercy Regional Health Center. Both were wearing their seat belts at the time of the incident.
The accident occurred on I-70 Westbound, 1.3 miles east of Deep Creek Road. KHP reports the Chevy was traveling eastbound on I-70, crossed the median and went into the ravine in the north drainage ditch
###
Riley County Emergency Management Director Pat Collins tells KMAN that an accident in the westbound lanes of Interstate 70 has resulted in one fatality.
The accident was reported shortly after 9 a.m. and according to reports a vehicle was in the north ditch of the interstate. The westbound lanes were briefly shut down but now one lane is open.
The Kansas Highway Patrol is on the scene and conducting the investigation.