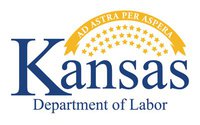 January unemployment numbers have been released for the Manhattan Metropolitan Statistical Area, and it appears they're up nearly one full percent from the past month. Reports from the Kansas Department of Labor indicate that the January 2015 unemployment rate for the MSA, which includes Pottawatomie and Riley counties, is 3.9 percent, up from 3.0 percent in December 2014, but down from 4.5 percent one year ago in January 2014. However, the Manhattan MSA did have the lowest unemployment in the state, followed by Lawrence/Douglas County at 4.1 percent and the Kansas City Area at 4.6 percent.
The Junction City Micro-Area in Geary County experienced a similar increase, with unemployment numbers up from 5.6 percent in December 2014 to 6.8 percent in January 2015, but down from 8.3 percent last year.
The City of Manhattan was up from 2.7 percent in December to 3.5 percent, but down from last year, and the City of Junction City was down from January 2014 but also up from December at 6.4 percent unemployment.
Of the area counties, Riley County had the lowest rates at 3.7 percent, followed by Pottawatomie County at 4.3 percent, Clay County at 5.0 percent, and Geary County with the highest at 6.8 percent.