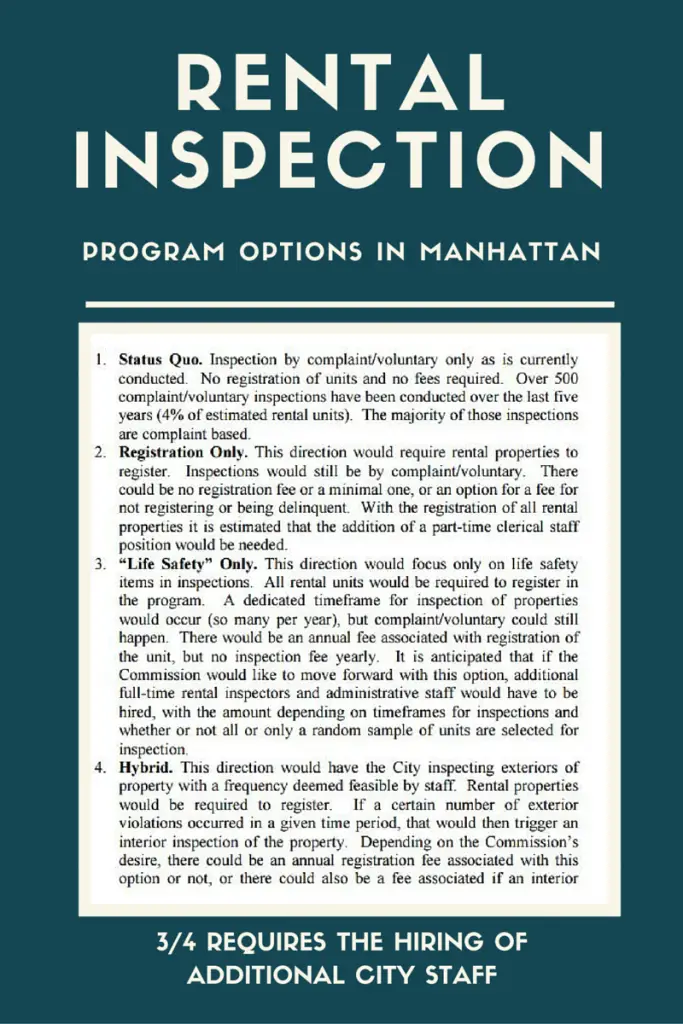 Manhattan City Commissioners provided City Administrators with feedback on rental inspection program options, Tuesday night.
Of the options, the commission chose to recommend the city move forward with exploring a hybrid option, that would allow exterior building inspections to influence the city to request interior inspections.
Commissioners couldn't seem to come to unanimous agreement on the subject, with commissioner Wynn Butler opposed to the idea of mandatory inspections.
Nearly 20 landlords/property owners along with tenants and members of the K-State Student Governing Association came before the commission Tuesday night.
The majority of the pleas came from landlords/property owners who are opposed to such a program being established.
As previously reported, this would be the city's second attempt at such a program, the first attempt ending in failure in 2011.
---
UPDATE: An earlier version of this story stated that commissioner Butler was against the general idea of a program. This story has since been edited to reflect that the commissioner is opposed to the idea of mandatory inspections.