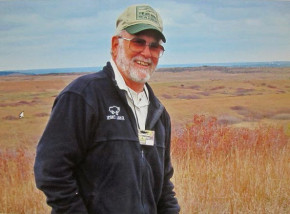 The Smoky Hills Audubon Society will hold its monthly meeting on Thursday, Feb. 18, 2016, at Kansas Wesleyan University.
The evening will begin at 7 p.m. and include a social time, followed by a presentation at 7:30 p.m.
Guest speaker Chod Hedinger will share his photography and prairie experiences in a presentation called "Konza Prairie."
Hedinger is a prairie docent and photographer, and he leads researchers and visitors on prairie tours from the Konza research station.