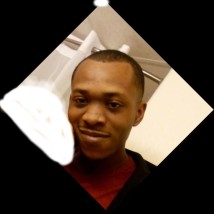 WICHITA, Kan. – UPDATE 11:25 a.m. – The children have been located, and are safe.  The suspect is still at large.
UPDATE 11:00 a.m. – Information indicates that the suspect may be armed.
An amber alert has been issued for two young girls.
5-year-old Layla Hatcher and 2-year-old Lilly Hatcher were last seen at the Days Inn Hotel at 7321 E. Kellogg in Wichita.
The girls are believed to be in imminent danger, after being taken by suspect 24-year-old David Hatcher.
Hatcher is driving a blue, 2001 Mercury Grand Marquis.
The vehicle has an Arkansas temporary tag, front end damage, passenger side damage, and tinted windows.
Call 911 immediately if you have seen a missing child, suspect, or suspect's vehicle.
If you have other information on a missing child, call 911 or Wichita Police at 316-383-4661.
Full descriptions of both girls and Hatcher are included below.
————
Abductee(s):
————
Name: Layla Hatcher
Height: 4 feet 3 inches
Weight: 50
Hair Color: Black
Eye Color: Brown
Age: 5 years
Gender: Female
Description: Wearing only floral print underwear Last Seen: at the Days Inn Hotel, 7321 E. Kellogg, Wichita, Kansas
---
Name: Lilly Hatcher
Height: 2 feet 5 inches
Weight: 30
Hair Color: Black
Eye Color: Brown
Age: 2 years
Gender:
Description: wearing only a diaper
Last Seen: at the Days Inn Hotel, 7321 E. Kellogg, Wichita, Kansas
---
———–
Suspect(s):
———–
Name: David Hatcher
Height: 5 feet 9 inches
Weight: 160
Hair Color: Black
Eye Color: Brown
Age: 24 years
Gender: Male
Description: David was last seen wearing black jeans, black hoodie, and black shoes