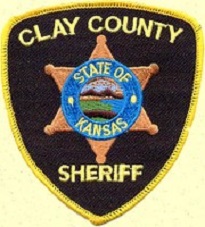 Update 2/12/16 –Courtesy of Fort Riley Garrison PAO
FORT
RILEY
, Kan. – A Soldier assigned to the 3rd Battalion, 66th Armor
Regiment, 1st Armored Brigade Combat Team, 1st Infantry Division, died Feb.
10 in Clay Center, Kansas.Pfc. Wyatt Ethan Ivy, 20, was an M1 armor crewman who arrived at
Fort
Riley
in February 2015. His home of record is Monett, Missouri.
"Our hearts go out to the family of Pfc. Ivy," said Col. Timothy Hayden,
commander of the 1st ABCT. "Everyone in the 'Devil' brigade is deeply
saddened by this loss. We will do whatever we can to support Wyatt's friends
and family in this difficult time."
Ivy joined the Army in September 2014. He had not deployed. His awards and
decorations include the National Defense Service Medal and the Army Service
Ribbon.
The incident remains under investigation by the Clay County Sheriff's
Department.
###
A Missouri man was found dead by a self-inflicted gunshot Thursday night in Clay County. A news release from the Clay County Sheriff's department indicates Wyatt Ivy, 20, of Monett, Mo., was found in a vehicle at about 11:17 p.m.
Clay County was notified by Riley County Police shortly before 11 p.m. that they were looking for Ivy, who was believed to be suicidal. He was believed to be in Clay County, about five to six miles east of Clay Center.
Ivy was stationed at Fort Riley. The investigation is ongoing and an autopsy is planned. Clay County is working with Fort Riley officials.