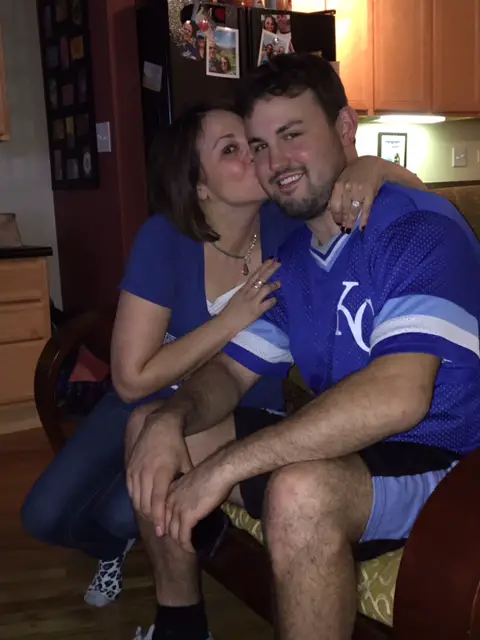 "Richard Smith might as well have shot me that night…because I'm half dead." 
Jennifer Rechsteiner is a mother in mourning. 
Her son, Tyler Nelson months away from earning his Agricultural Economics degree from Kansas State University, was shot and killed by a felon in possession of a gun. 
62-year-old Richard Smith won't be charged with manslaughter in the killing, prompting Nelson's family to speak out. 
"He's been in and out of jail for most of his life and he wasn't supposed to have a gun," Rechsteiner said as she recounted the incident.
She continued, "I understand that people have a right to protect themselves, but again…the biggest thing to understand is that door was locked and all he had to do was call the police."
Nelson arrived at the white house occupied by Smith, just after midnight on Dec. 11. 
After a night of drinking in Manhattan's Aggieville district, the 21-year-old believed the home with similar characteristics, to be his own. 
When Nelson tried entering the locked home, he was shot and killed by Smith. 
Left to gather the pieces in the wake of his death, Nelson's family is voicing a need for safety among college crowds – in hopes that similar incidents, won't occur. 
"If he had been walking with somebody, if he had been with his friends I don't think this would be a conversation right now," says Nelson's father, Mark Nelson.  
He continued "not every place is safe! I went to K-State and never heard of this type of thing happening, the officers I've spoken with…this is a first, but it doesn't mean it's gonna be a last."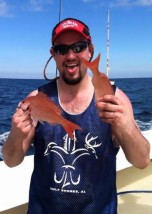 Knowing the trouble college students are prone to getting themselves into when it comes to drinking, the family wants Nelson's story to spark a change in the behavior of young-adults. 
"We need to protect our kids," Rechsteiner pleas.
"Be responsible, girls always walk with girls…guys walk with guys, make sure you get home okay."
Her sentiments echoed by her ex-husband, "be safe, don't go it alone."
In addition to their work advocating student safety, the family has spoken out about violent criminals' ability to establish residence within close proximity to college campuses. 
Because Smith maintains that Nelson entered his home uninvited, Kansas self-defense laws have prevented him from being arrested for the killing. 
A manslaughter charge would require proof that Smith invited Nelson into his home, prior to shooting him. 
Recently off of a stint behind bars, Smith was arrested on charges of possession of methamphetamine, drug paraphernalia, and criminal possession of a firearm by a convicted felon. 
He faces 42 months in prison on meth charges and 23 months for unlawful gun possession.