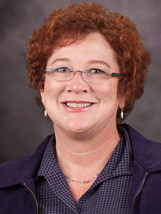 Riley County Police have opened an investigation into the death of a K-State professor.
Police were alerted to the death in the 11000 block of Rimrock Drive, Monday morning.
Upon arrival they found the body of 50-year-old Joye Gordon.
Gordon was a professor of Journalism and Mass Communications at K-State.
A cause of death is unknown, pending completion of an autopsy.
Police do not suspect foul play.