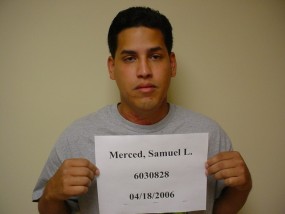 A Junction City man was sentenced today to more than 15 years in prison for child sex crimes, Kansas Attorney General Derek Schmidt said.
Samuel L. Merced, 35, was sentenced in Geary County District Court by Judge Maritza Segarra to 185 months to be served in the Kansas Department of Corrections. Merced was convicted by a jury in October 2015 of two counts of aggravated indecent solicitation of a child and one count of lewd and lascivious behavior. The convictions stemmed from crimes that occurred in May and June 2014.
The case was investigated by the Junction City Police Department. Assistant Attorney General Lyndzie Carter of Schmidt's office prosecuted the case.