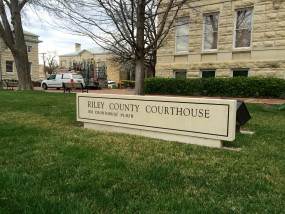 A 27-year-old Manhattan man has been sentenced to two life sentences for two rape counts, to be served concurrently. Greg E. Hoyt was sentenced in Riley County District Court Monday by Judge Meryl Wilson.
Under Kansas law Hoyt will have to serve a minimum of 25 years before he is eligible for parole.
Hoyt entered a no contest plea to the two rape counts last month. As previously announced by KMAN, the Riley County Police Department took the 27-year-old Hoyt into custody last August after receiving reports of inappropriate behavior between Hoyt and a child he knew. He was arrested in the northwestern portion of Manhattan.