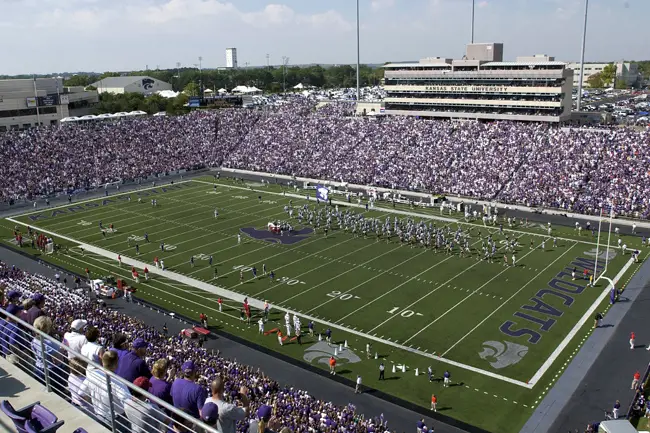 KMAN has received word that two K-State cheerleaders working out at Bill Snyder Family Stadium were reportedly treated for heat exhaustion early Wednesday afternoon. While specific information is not yet available, Via Christi Hospital Emergency Services Director Larry Couchman tells KMAN two patients were transported to the Emergency Department by Riley County EMS, with one potentially critical and the other potentially serious at the time of transport.
Couchman adds additional patients may have been treated by K-State Athletic staff at the scene.
KMAN has reached out to associate athletic director for communications, Kenny Lannou, and hopes to have more information soon.