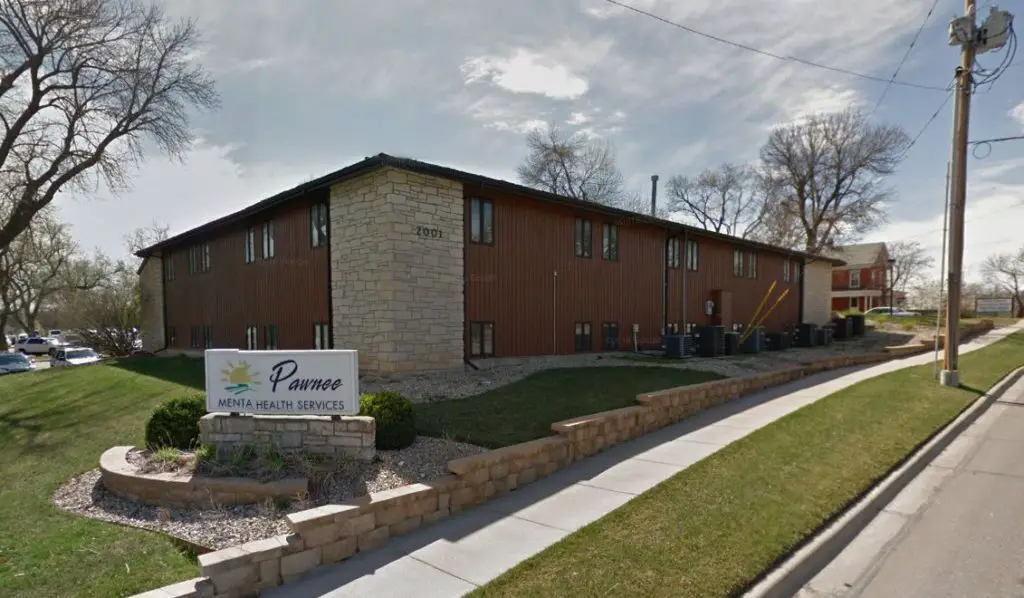 Riley County commissioners voted 2-1 Monday morning to halt any plans to sell four county buildings.
Commission chairman Ben Wilson raised eyebrows last week when he said K-State had tried to use their ownership of the land Riley County wants to move its EMS facility to as leverage in a more favorable deal for a cluster of county buildings that had been proposed for sale on the 2000 block of Claflin Road in Manhattan.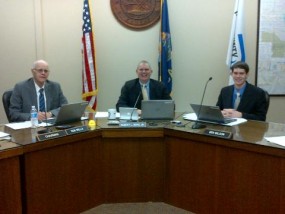 Outgoing commissioner Robert Boyd, who had been on vacation for the past two weeks, was back in the Commission Chambers and clarified Wilson's earlier comments.
"This is a statement by a lawyer from the (KSU) Foundation, and it's a misstatement," Boyd said. "I don't think K-State is interested at all in a quid pro quo. It was obviously seen as an inducement for us to sell this land to them. We already made a commitment a year ago, a year and a half ago, that this is where we wanted this land to go, that we were going to work with K-State in developing this."
Boyd, a Republican, lost his re-election bid in the Aug. 2 primary to Marvin Rodriguez, who was at Monday's meeting and was critical of K-State's alleged handling of the issue.
"I think that it's really not right for K-State, for lack of a better term, to kind of blackmail the county into selling stuff," Rodriquez said during time allotted for public comment on the issue. "This is property of the citizens of the county, and they should have a say in it."
In May, commissioners discussed plans to move its EMS facilities on 2011 Claflin Rd. to the Manhattan Fire Department headquarters on Kimball and Denison, where space would be renovated to accommodate the three-way transition involving Riley County, the City of Manhattan and KSU.
"When K-State heard that we were moving out of the EMS building, that piqued their interest in possibly buying the current EMS building and the surrounding properties," Wilson said Thursday. "And they have asked — well, mentioned that as a part of the lease negotiations that they'd give us more favorable lease terms if we promised to sell the properties to them."
Commissioners surprised many when they agreed on Aug. 1 to publish intent to sell property notices for the buildings.
Those buildings included the Courthouse Plaza East building at 115 N. Fourth St. in Manhattan — where the commission meets — and another for a packaged sale of the Emergency Medical Services building, the Pawnee Mental Health building and the Genealogical Society building. Those properties all reside on the 2000 block of Claflin Road in Manhattan.
But on Aug. 8, commissioner Ron Wells led the way in pausing those intent to sell notices.
Wells said Monday he was always against the sale of the Plaza East building, but was more on the fence about the Claflin cluster until those discussions began to involve and possibly hamper the move of the county's EMS facility to the MFD headquarters.
"The thing that upset me is K-State is apparently going to just bid the appraised value of the parcel," Wells said. "And they said that they will not agree to the county's move to EMS if they don't get the property.
"I cannot believe that Kansas State University does not want fine EMS services for the students, the faculty, staff, city of Manhattan and Riley County. I can't believe this comes from the university. I think there are people probably that are in a position to do this… I cannot believe that the university is party to that, and at this point I think a motion that we do not sell the properties."
Wells said the confusion with K-State officials began 18 months ago.
"On the sale of these other buildings, when I saw that there was a precondition agreed to by the county 18 months ago in a meeting, I'm not privy to any precondition that was agreed to," he said. "I did admit that I was fine with K-State wanting to own our three (Claflin) properties."
Wilson said he's open to revisiting the sale of the buildings in the future, but not now.
"There's a lot to consider on the issues, and I'm not necessarily opposed to the sale of either property, although as I've been thinking about it, I see no immediate pressing reason to sell now, especially when we have a new commissioner coming on," he said.
In other items, the commission approved the 2017 budget in the amount of $49,953,817 with a mill levy of 38.923 — a 0.657 mill increase over last year's budget.
Boyd and Wells voted for the budget, while Wilson voted against and said there was more room for cuts.