A man previously sentenced for life in prison for the 2009 double-murder of his 1-year-old son and girlfriend in Ogden was back in the Riley County District Courthouse Tuesday afternoon.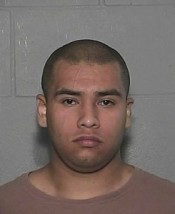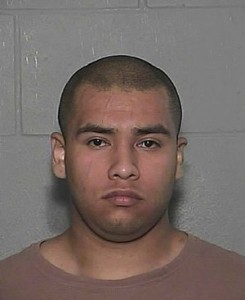 Luis Aguirre, who will have a new trial after the Kansas Supreme Court reversed his conviction in May of 2015, was present for his motions hearing.
Aguirre was convicted of killing Tanya and Juan Maldonado, but after his appeal, the high court ruled 4-3 that investigators continued to question Aguirre after he invoked his Miranda rights protection against self-incrimination.
Aguirre's defense asked Chief Judge Meryl Wilson Tuesday to prohibit antemortem photos of the victims for his new trial, but that request was denied.
Riley County attorney Barry Wilkerson told Wilson the photos will be important for the case, saying they will be key for witnesses to confirm the victims' identities.
Aguirre also waived his right to a speedy trial, which was accepted by Wilson.
Riley County deputy attorney Barry Disney said jury selection for the new trial will being Oct. 26, 2017.