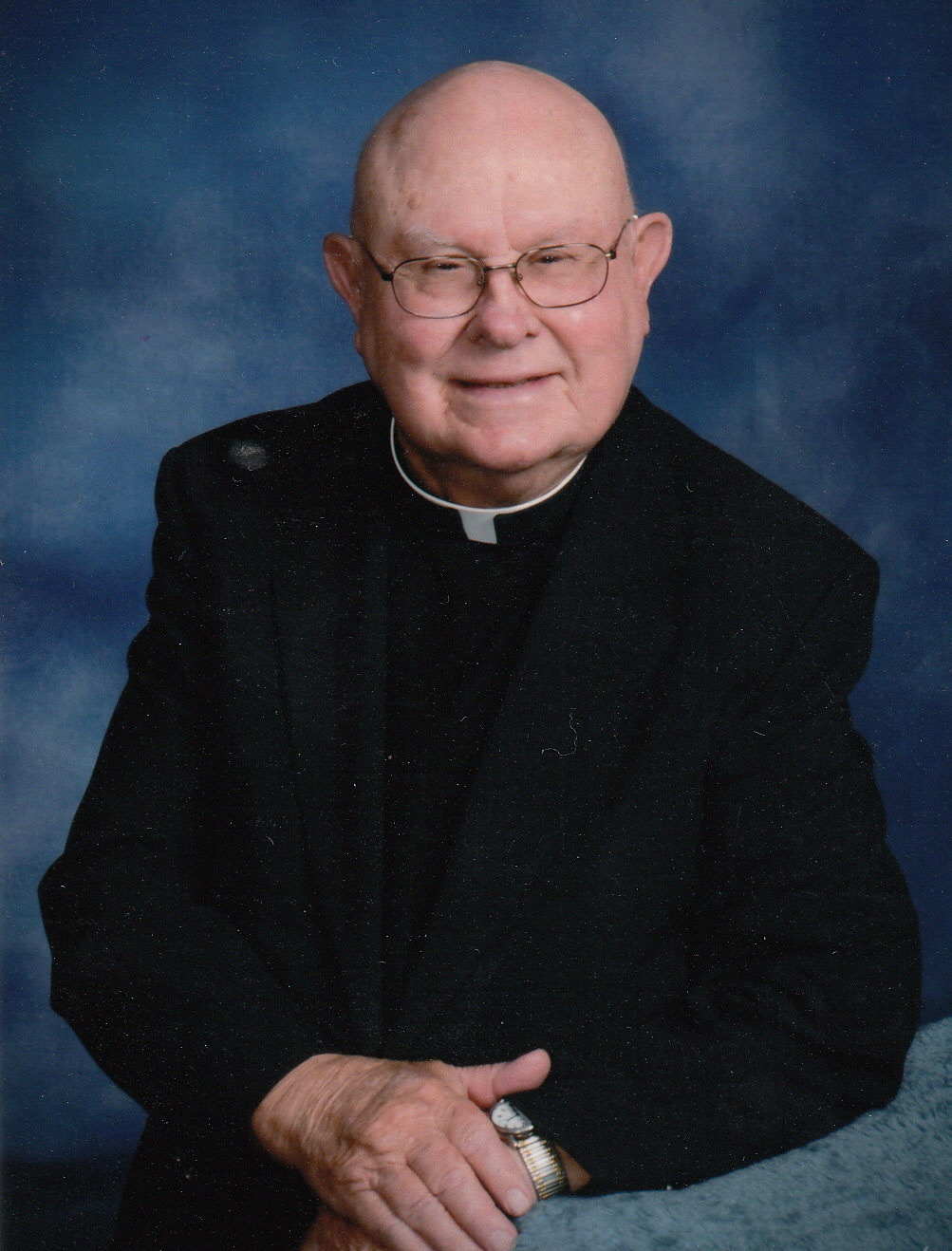 The founding pastor of the St. Thomas More Catholic Church in Manhattan died of natural causes Monday at the age of 87. The Rev. Loren Werth first came to Manhattan in 1981 after being assigned to found the parish by the Salina Diocese.
When Werth first arrived in Manhattan, he had no building to hold services in for the blossoming parish and would hold services in fields, theatres and even junior high schools before the first church was completed in 1983.
"You know, [it's] hard work getting a parish together, getting people to get excited about starting something new like that and not having any place to celebrate at first," said the Rev. Frank Coady, the current pastor of St. Thomas More.
Coady said he knew Werth for "about 25 years." He first met Werth through the Salina Diocese before Werth was assigned to Manhattan. Coady said he had fond memories of the stories Werth would tell.
"Loren always had a marvelous sense of humor and he told some of the best stories," said Coady. "I'd say the thing most priests remember fondly about Father Werth is his humor."
Coady said Werth was progressive in his theology and that he was "a strong supporter" of Manhattan's social welfare initiatives.
"He was involved, I think, in the beginning of Shepherd's Crossing and the [Flint Hills] Breadbasket," Coady said.
Werth served the community for the maximum ten years allowed by the diocese and retired back to Manhattan in 2000. Throughout his retirement, Coady said Werth, who he described as an "extrovert," remained a fixture in the parish and "was with people as much as he possibly could be."
"He remained very involved with people, he showed up at all the socials — he just came alive at those things, that energized him," Coady said. "Even in his late 80's, he was going to lunch with somebody almost every day. Several people have called me and said 'well, we were supposed to have lunch this Thursday' or 'we just had dinner last week.'"
Werth also would preside over all the mass services for one weekend a month until the past year.
"And then his eyesight got bad in the last year and he finally got so that he just couldn't see the missal anymore and he had to resign from helping out saying mass," said Coady. "But he still could celebrate it on Saturday evenings right up until the last weekend."
Coady said Werth also remained very interested in studying theology throughout his retirement.
"Right up until he couldn't read anymore — which was just a few months ago — he read theology," Coady said. "[It's] quite an accomplishment to have that active a mind and be that stimulated by what's going on in the theological world."
Werth's funeral arrangements are being handled by the Yorgenson Meloan Londeen Funeral Home. Visitation is Thursday, August 2 at 7 p.m. at St. Thomas More. Mass of Christian Burial will be held Friday, August 3 at 11 a.m.