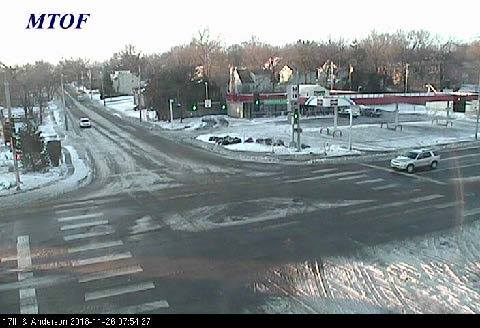 Manhattan city streets are gradually thawing out after snow fell virtually all day Sunday.
Streets Supervisor Robert Ott tells KMAN that after getting through roughly 50 percent of residential streets Sunday, crews began their third shift working Monday morning.
Ott says street crews planned to tackle more of the residential and side streets by Monday evening. He also encourages elderly residents who need help to sign up for the city's snow partners program.
Ott says drivers should increase the stopping distance from other vehicles.
Elsewhere in Riley County, Public Works Director Leon Hobson says sunlight, coupled with calm winds Monday helped crews as they worked to clear some of the major county and gravel roads.
Hobson says plans were to have everything cleaned up white line to white line by Monday night. As for gravel roads, Hobson said as of midday Monday they were 90 percent of the roads with at least one lane open. He reminds drivers to exercise caution.
As for the governor's state of emergency declaration Sunday, Hobson says it's too early to tell if Riley County will meet the threshold for reimbursement dollars from the state.