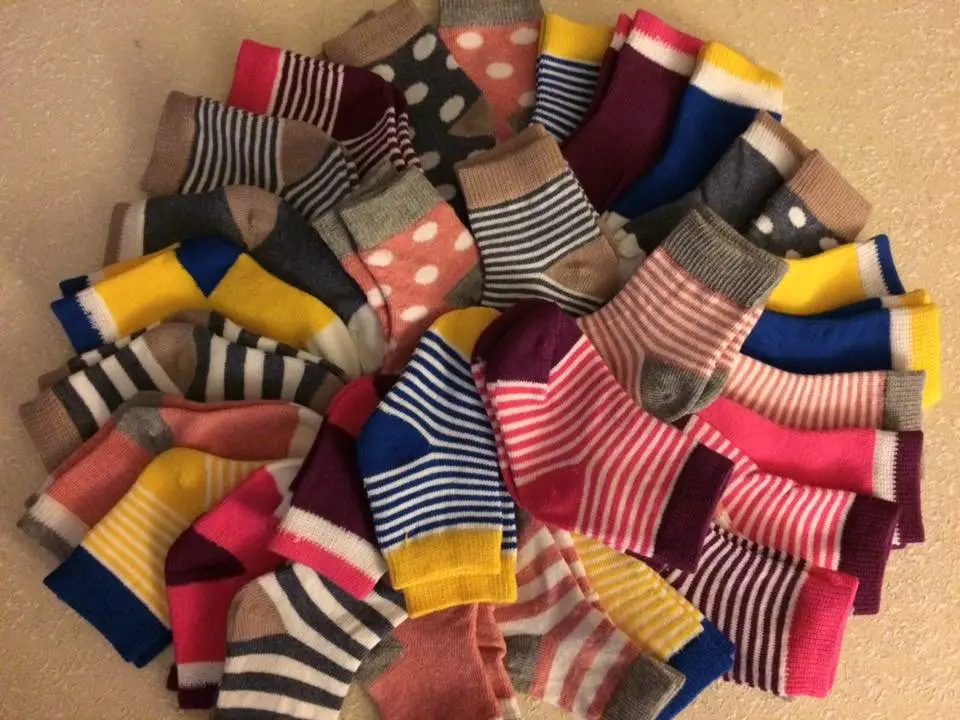 A sock drive is underway in Manhattan.
This is the sixth year for the "Sock It To 'Em Sock Campaign" which has seen more than 30,000 pairs of socks collected and distributed to different agencies since it began. Organizer Regina Schroeder is a sock ambassador for the Colorado-based 501c3 nonprofit and says it highlights a need some of us don't always think about.
Schroeder tells KMAN what their goal is for this year.
Two awareness events are happening in December including No Sock Sunday, happening Dec. 2 to kick off collection efforts in Manhattan churches.
On December 12 it's No Socks to Work Day to gain a better appreciation for warm feet during the winter.
There are 20 different box locations across Manhattan. Socks will be distributed to a number of agencies including the Manhattan Emergency Shelter, The Crisis Center, Friendship House in Ogden and others. Monetary donations can also be submitted through the Greater Manhattan Community Foundation at
manhattancf.org
.