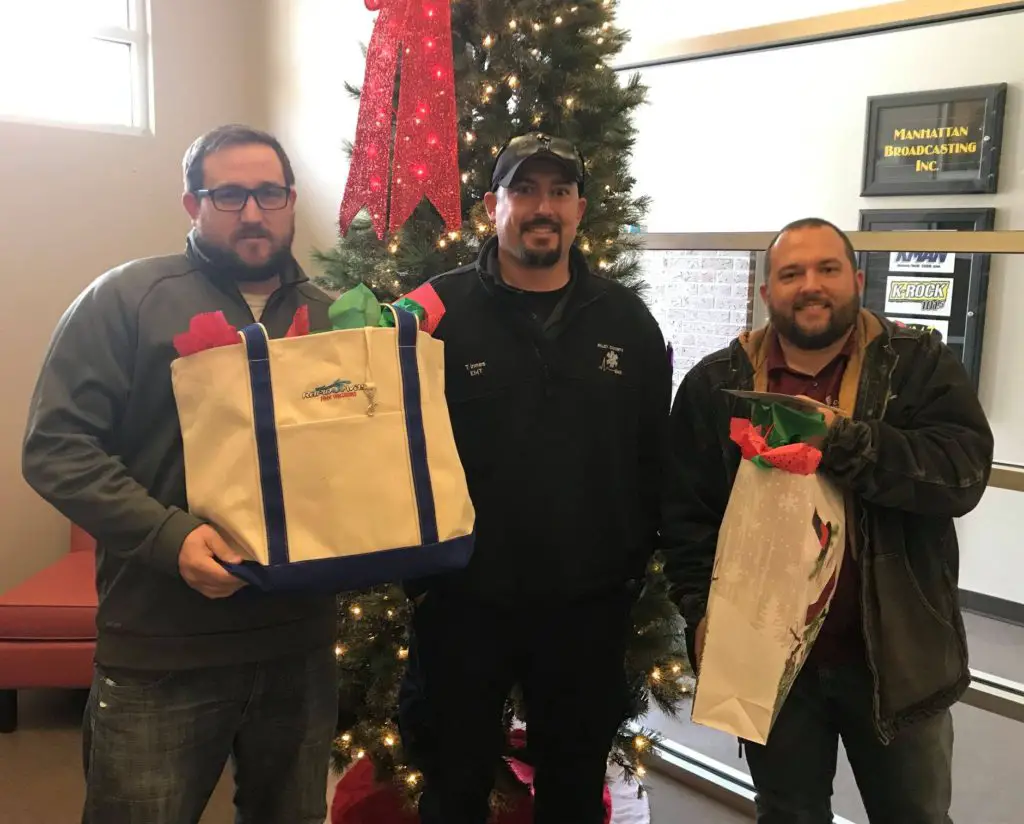 MANHATTAN — Christmas will be a little brighter for four individuals who located the second G. Thomas Jewelers Manhattan Running Company Jingle Bell Rock.
Mitch and Tim Innes, Philip Braddock and Matt Prather located the second rock hidden and claimed their winnings Wednesday morning at the KMAN studios. The four have been lucky enough to find the rock now twice, having also won eight years ago. Braddock explains how they were able to find the rock based on the clues.
It's become an annual tradition for them to get together. Mitch Innes says he's become somewhat of a professional detective.
Tim Innes says they look forward to getting together each year and going on the hunt.
Rock number two was located on Manhattan Hill, under a tree on the way up to the parking lot. The four will split the thousands of dollars in cash and prizes from several area sponsoring businesses.
Sponsors included 
Short Stop, Manhattan Meat Market, Wahoo, Godfrey's Indoor Ranges and Tactical Supply, Complete Nutrition, 
Kite's Bar and Grille, Brown's Shoe Fit, Alex's Affordable Eye Wear, Mid State Mechanical, 
Arlan's Fine Wine and Spirits, BD4 Distributing, Hi-Tech Interiors-Trinium Contractors, Rollover U, Qdoba, Goblin Games, RC Hobbies, Sacred Leaf, Glenn's Music, Kansas Archery, Endacott Lighting, 
Little Apple Dent Repair, Elevation Studios, Motorhead Cycle, Sears Hometown Store, Mobile Revive.