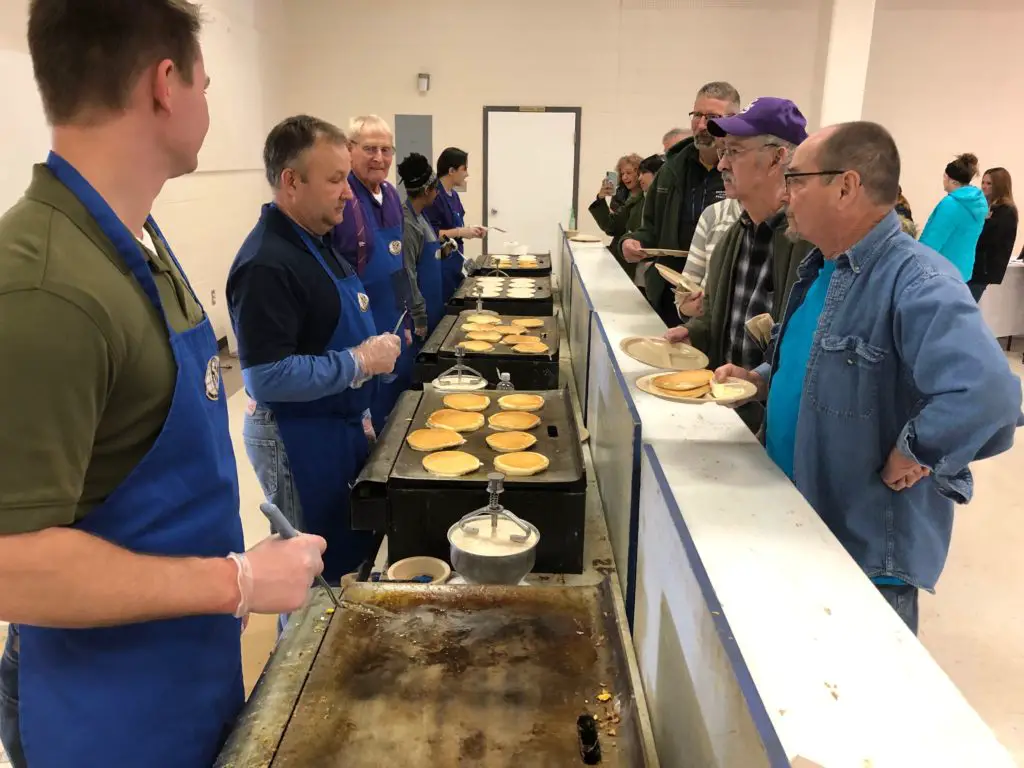 MANHATTAN — Pancakes were grilled up Saturday as the Manhattan Kiwanis Club held its biggest major fundraiser of the year.
Pottorf Hall at Cico Park was filled with the smells of flapjacks, eggs and sausage as Kiwanians put on their 68th annual event in Manhattan. Preparation got underway Friday evening as more than 50 volunteers spared time to either flip pancakes or help with other aspects of the feed. Volunteer Victor Steiner was one of the pancake flippers.
Secretary of the Manhattan Kiwanis, Kitty Pursley helped organize this year's silent auction featuring dozens of prizes for bidders. Pursley says she is thankful for all the support they get from the community.
Pursley says there were so many items brought in that they lost count as more donations poured in Saturday morning.
An official fundraising total is pending. Money raised from the annual event goes to support scholarships and youth events in the community.