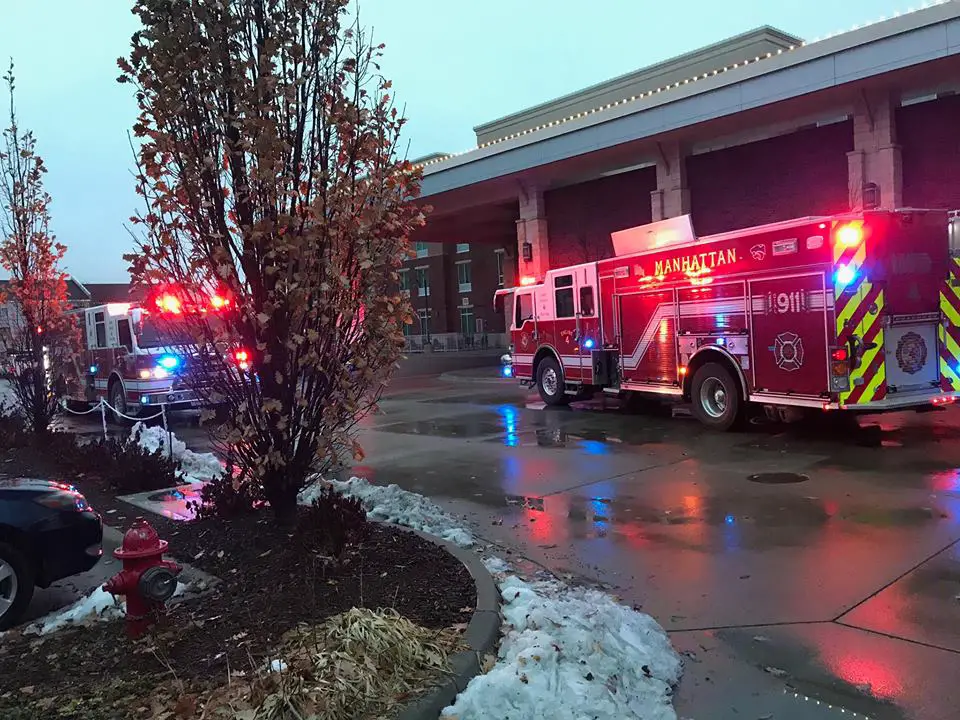 MANHATTAN — Manhattan Fire Department officials made quick work Saturday morning of a fire at the Hilton Garden Inn hotel at 410 S. 3rd Street.
Upon arrival, shortly after 6:30 a.m., crews found fire located in the hotel's laundry room. It was determined that the building's sprinkler system contained the fire to a commercial dryer unit and the fire was quickly extinguished. There were no reports of any injuries.
The total loss was estimated at $40,000 to the contents and $10,000 to the structure. The fire cause was determined to be accidental.