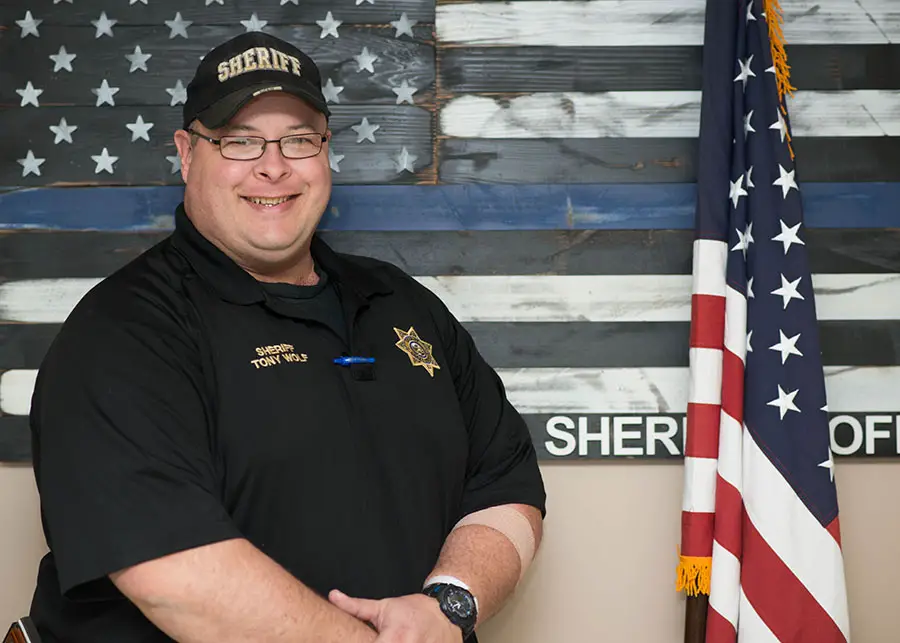 JUNCTION CITY — Geary County Sheriff Tony Wolf will be arraigned next month on allegations he gave away a gun owned by the county last year.
Wolf was arrested Oct. 18 at the Geary County Sheriff's Office in Junction City for felony theft for allegedly giving a county-owned firearm as a gift to a third party and misuse of public funds. According to the Junction City Daily Union, at a hearing late last week the circumstances surrounding how Wolf acquired, then gave a Glock 43 to his ex-wife Jodi Wolf were debated.
Jodi, who is a Kansas Highway Patrol trooper testified that Sheriff Wolf wanted her to have an off-duty gun to carry and that there were no strings attached or special obligations to acquire the gun. The prosecution has portrayed the Glock 43 as a gift, while the defense argues it was a service weapon passed on from one officer to another for use in the field. The department reportedly has no specific policy on loaning officers a back-up weapon.
The next hearing in the case is scheduled for 9 a.m. Feb. 8 in Geary County District Court.