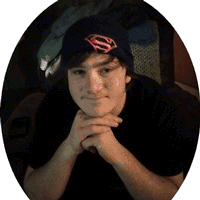 WAMEGO — Nearly a month after a Wamego teen's body was pulled from the Kansas River, investigators are still trying to determine how and why he died. A cash reward will hopefully aid in their investigation.
The Pottawatomie County Sheriff's Office is investigating 19-year-old Jacob Bouck's death as a homicide. Bouck's body was pulled from the river about a mile west of Wamego on Christmas Eve. He had last been seen alive Dec. 21 in the Wamego area. He was reported wearing a dark-colored jacket, black shirt, gray thermal underwear and black shoes.
Bouck was a 2017 graduate of Wamego High School. Authorities believe he was murdered. A reward of $1,000 is now being offered for information that leads to the arrest and conviction of the person or persons responsible for this crime. Pottawatomie County Sheriff Greg Riat says they are offering the reward in hopes of encouraging people to come forward.
Tips can be submitted to the Pottawatomie County Sheriff's Office at 785-457-3353 at ptsheriff.com of by calling 1-800-KS-CRIME.