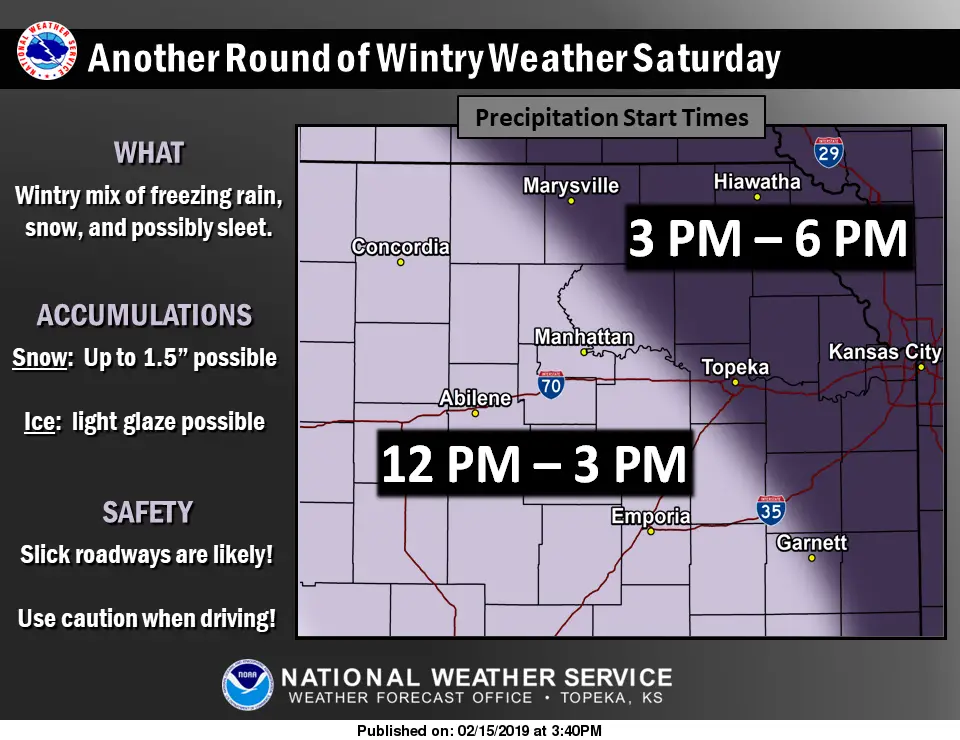 MANHATTAN — Snow chances will continue to linger in the Manhattan area through the weekend according to the National Weather Service.
Many areas in northeast Kansas saw anywhere from 3 to 5 inches or more of snow Friday. All modes of winter weather will be possible Saturday with snow, sleet and freezing rain expected in the Manhattan area in the early afternoon, pushing through the area completely after 3 p.m. Up to 1.5 inches of additional accumulation is possible along with a light glaze of ice. All precipitation is expected to come to an end late Saturday night and early Sunday.
A big cool down is expected into the new work week and more chances of snow are possible Monday and Tuesday, with significant accumulation possible for the latter. Motorists are encouraged to pay attention to the weather forecasts and plan accordingly.
The weather caused travel headaches in the region, leading to multiple reports of slide offs and accidents in Manhattan and a brief closure of Claflin Road from University Drive to Westport Drive Friday afternoon. Elsewhere, in Kansas City, a portion of Interstate 70 remained closed for several hours after 15 vehicles were involved in a crash near Oak Grove which led to at least one fatality. Multiple interstates around the Kansas City area were also closed due to the weather Friday.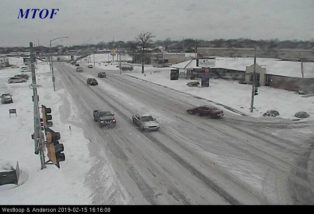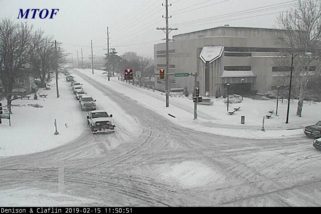 Many activities were cancelled Friday night. Be sure to follow the KMAN Closings and Delays page for the latest adjustments.