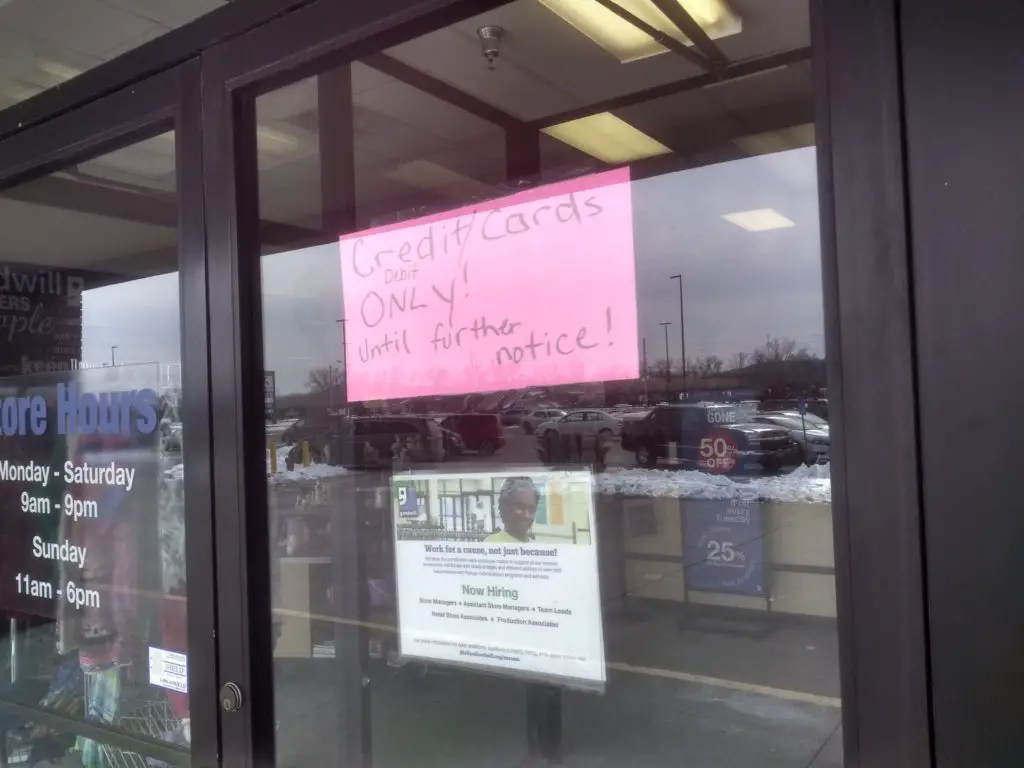 MANHATTAN — A burglary was reported at the Manhattan Goodwill in the early morning hours of Tuesday.
KMAN spoke with a teller who says the store was broken into at approximately 3 a.m. An officer was reportedly sitting in the parking lot at the time and reportedly apprehended the suspect. No employees were in the store at the time and no injuries were reported. The suspect's name has not been released. The Pottawatomie County Sheriff's Office says the case is under further investigation and additional details will likely be released on Wednesday.
The teller says she believes the suspect planned the burglary for that night, as banks were closed on Monday due to President's Day, preventing many businesses from depositing the day's revenue.
The Manhattan Goodwill is no longer accepting cash until further notice.
Stay tuned to News Radio KMAN. We will update this story as soon as more details are released.