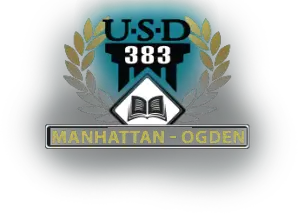 MANHATTAN — USD 383 Manhattan/Ogden Schools is wrapping up its search for the next principal at Manhattan High School.
Five candidates will appear for interviews next week. Assistant Superintendent Eric Reid tells KMAN those five candidates were chosen among 15 applicants who applied between Jan. 15 and Feb. 15. The candidates are seeking to replace Greg Hoyt, who is retiring at the end of this school year.
Public meet-and-greets are planned all next week from 3:15 to 4:30 p.m. at the MHS west campus library.
* Monday, Feb. 25 – Dr. Michael Norris, current assistant principal at Lawrence High.
* Tuesday, Feb. 26 – David Holloway, current assistant principal at MHS.
* Wednesday, Feb. 27 – Michael Dorst, current assistant principal at MHS.
* Thursday, Feb. 28 – Benjamin Jimenez, principal at Decatur Community Schools in Oberlin.
* Friday, March 1 – Martin Straub – principal at Hays High School.