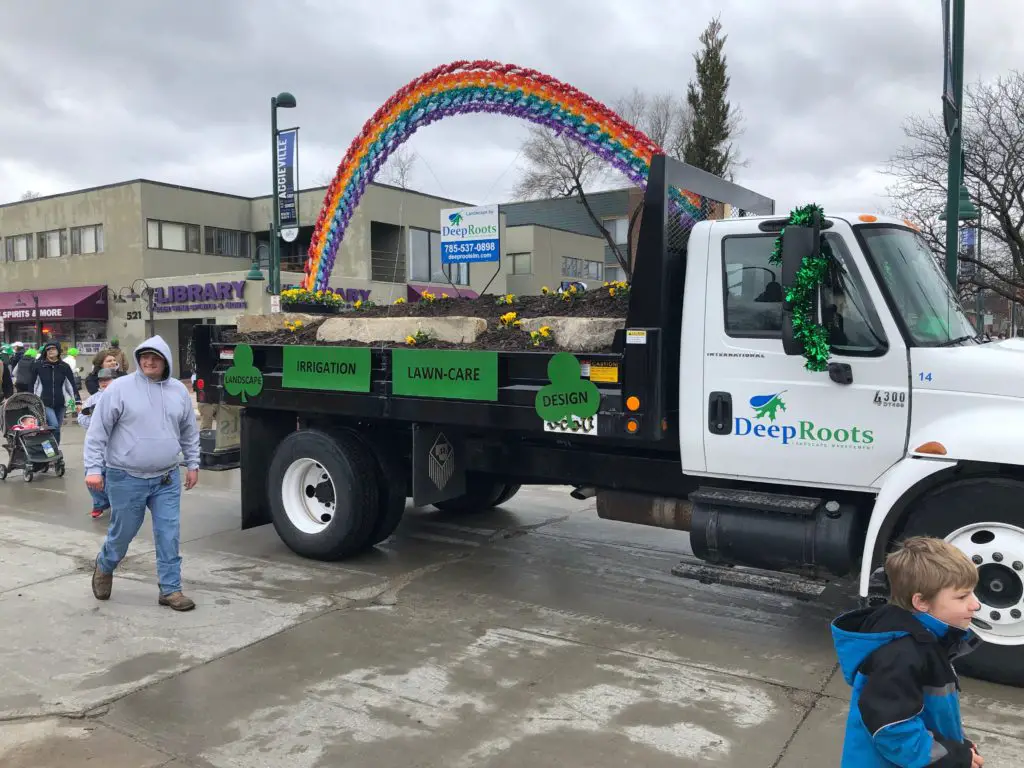 MANHATTAN — The luck of the Irish was in Aggieville Saturday as Manhattan residents gathered for a soggy day of St. Patrick's Day themed activities, including the 40th annual parade.
The rain let up just in time for the parade, which lasted just under a half hour. Numerous sponsoring businesses greeted crowds of children along the streets with candy. The Commanding General's Mounted Color Guard from Fort Riley led the parade.
Runners braved the cold rains Saturday morning for the 41st annual Marvin Hachmeister 10K Road Race. The soggy conditions didn't deter Hachmeister either, who celebrated his 88th birthday at the event. He finished in 1 hour and 21 minutes. The top overall times in the 5K for the male division was Joe Moore of Manhattan at 32:17. Mandy Zimmerman of Junction City had the fastest time among women at 42:07.
See the full results here: 41st annual St. Patrick's Day Race Results