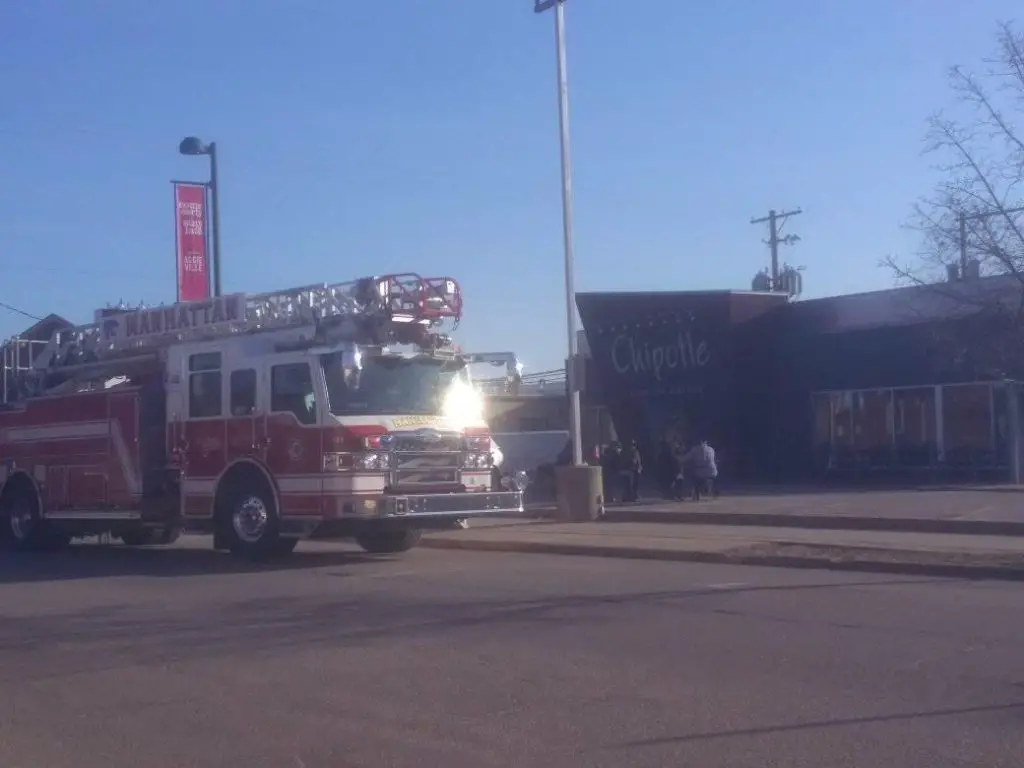 MANHATTAN — Fire crews had a busy morning Monday responding to multiple reports of smoke in buildings north of Manhattan City Park due to electrical issues.
Westar Energy described losing power to locations using three phase power in that area around 9 a.m. Deputy Manhattan Fire Chief Ryan Almes tells KMAN that fire crews initially responded to the Beta Sigma Phi house at 1100 Fremont for a report of an electrical motor that was smoking.
Almes says it's not uncommon for these types of electrical issues in the Aggieville area.
Almes says smoke damage to the fraternity house was likely minor while the smoke from the two restaurants was cooking smoke likely due to the fans shutting down during the electrical outage. Westar Energy was on scene making repairs quickly after the incident Monday morning.