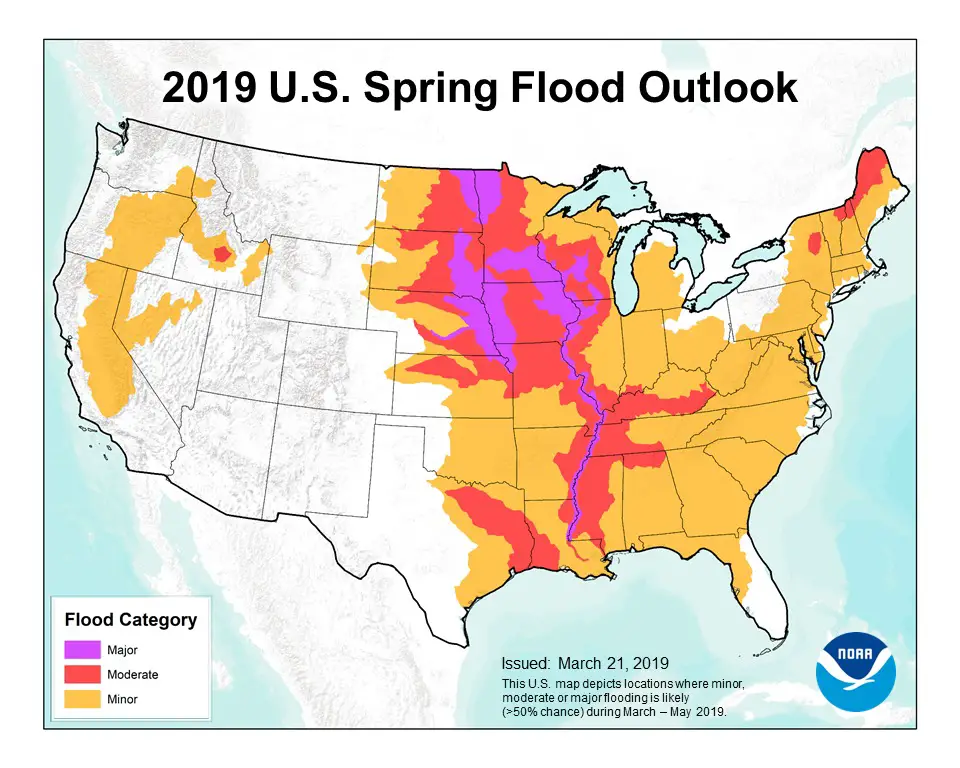 MANHATTAN — There's an elevated risk of moderate to major flooding through May in 25 states including a large swath of north central and northeast Kansas.
That's according to the National Oceanic and Atmospheric Administration's Spring Outlook, released March 21. The outlook says the majority of the country is favored to experience above-average precipitation this spring, increasing the flood risk. Tuttle Creek Army Corps of Engineers Operation Project Manager Brian McNulty says peak flows are making their way through Missouri at this point. He says until downstream flows drop off they won't be releasing water.
According to the latest reading from the Army Corps of Engineers, Tuttle Creek Lake on Tuesday was at 1,109 feet. Current forecasts have the lake cresting between 1,112 to 1,113 feet. Riley County Emergency Management Director Pat Collins says their trigger point is when the lake reaches 1,116 feet.
There's still a long way to go before Tuttle Creek reaches historic levels. In 1993, the lake reached 1,137.77 feet above sea level, nearly 63 feet above normal. Inflow has steadily decreased in the past 10 days from a peak of 45,000 cubic feet per second on March 14 to 4,600 cubic feet per second as of Tuesday morning.
Offices across the National Weather Service continue to work closely with local communities and provide decision support services and special briefings to emergency managers and other city, state and federal government leaders.