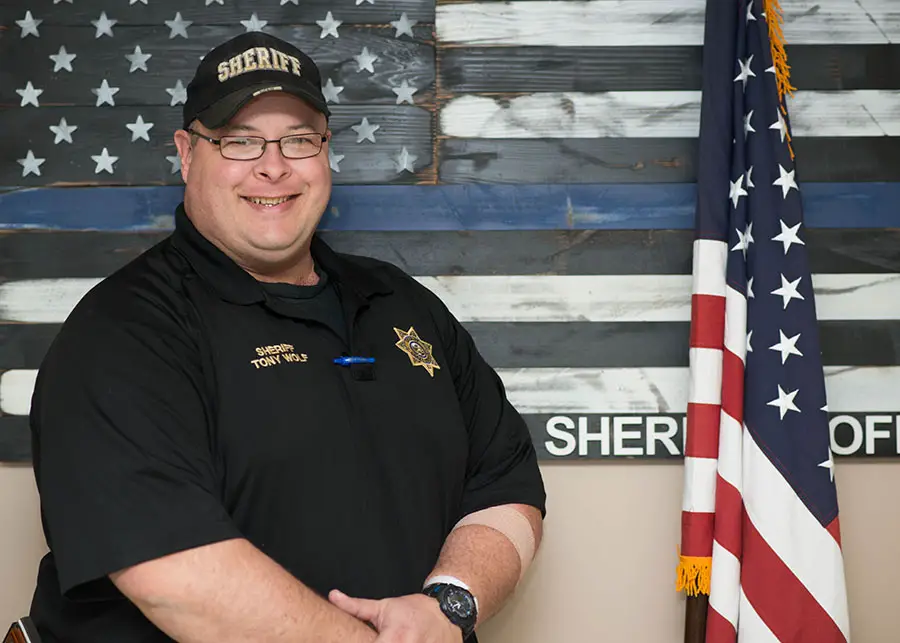 JUNCTION CITY — Geary County Sheriff Tony Wolf has been arrested, for the second time in less than six months by the Kansas Bureau of Investigation.
Wolf was taken into custody Friday afternoon on two new counts of felony theft. The charges allege Wolf used county funds to purchase items that were then sold for personal profit, or maintained for personal use. He also appeared Friday morning at a pretrial conference regarding the charges he was previously arrested for on Oct. 18, 2018. In that case, Wolf is accused of gifting a county-owned firearm to someone, and also unlawfully using public dollars. He pleaded not guilty to the charges at an
arraignment hearing
in February.
Wolf was booked into the Geary County Jail. Dickinson County Attorney Andrea Purvis has been appointed as special prosecutor for this case.
The KBI did not release any further details.