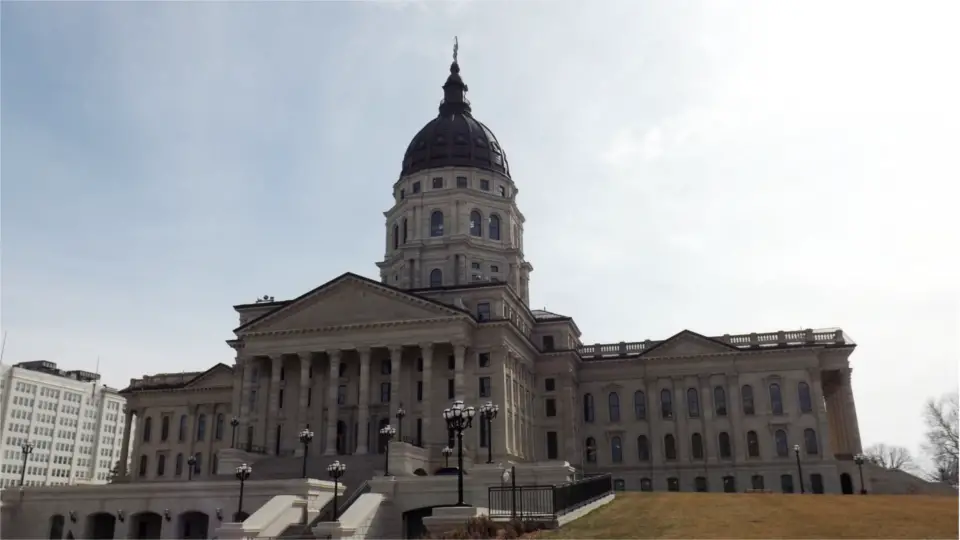 TOPEKA — Supporters of Medicaid expansion in Kansas got a big win Wednesday as the Kansas House passed an amended version of Gov. Laura Kelly's proposal to extend services to approximately 130,000 low-income residents.
The House voted 70-54 to give House Bill 2066 first-round approval, setting up a final vote Thursday that will decide if the measure moves on to the Senate. Manhattan Democrat Rep. Sydney Carlin and Republican Rep. Tom Phillips both voted in favor of the measure. Rep. Ron Highland of Wamego, a strong opponent of Medicaid expansion voted against it.
The Topeka Capital-Journal reports that Kansas City Democrat Rep. Kathy Wolfe Moore put the plan in motion by gutting legislation crafted by House Majority Leader Republican Dan Hawkins, who has been critical of Medicaid expansion. In doing so, enough bipartisan support cleared the way to overcome a rules objection. The practice, known as "gut and go" has been criticized in the past because it can be used to bypass normal vetting of legislation and can obscure the source of bills.
The GOP leadership in the legislature has consistently blocked a Medicaid expansion bill from getting to the floor for debate. But on Wednesday, after Hawkins objected to the gutting of his bill, which dealt with nursing qualifications, a majority vote allowed the debate to resume. Republicans were successful in modifying Wolfe Moore's plan to ban coverage of abortion procedures and require monthly fees for those who sign up.
Gov. Kelly's administration has projected the proposal would cost the state $34 million for the first full year of expansion. The Kansas Health Institute says that figure is actually closer to $47 million. Some Republican lawmakers believe KHI's figure is too low. Under the proposal, the federal government would assume 90 percent of the costs for those served by KanCare.
I'm grateful to members of the KS House for debating and giving first-round approval to Medicaid expansion. This is a critical first step in allowing more Kansans access to affordable healthcare, supporting hospitals and stimulating our economy. #ksleg #ExpandKanCare

— Governor Laura Kelly (@GovLauraKelly) March 21, 2019

Legislators this week, in addition to tackling Medicaid expansion, are also beginning discussions on school funding to meet obligations set forth by the Kansas Supreme Court's recommendation last year to adequately fund public schools.