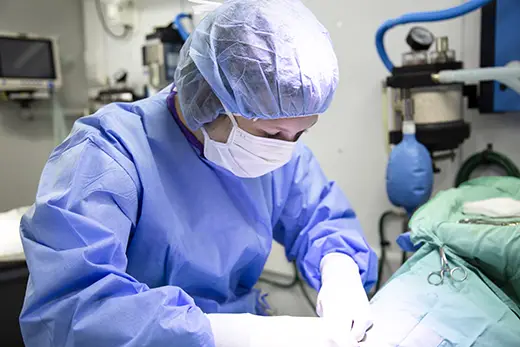 MANHATTAN — The Kansas State University College of Veterinary Medicine has teamed up to help enhance medical capabilities at the T. Russell Reitz Animal Shelter in Manhattan.
The new partnership not only enhances care and welfare of shelter animals, but also provides more educational opportunities for veterinary students. Animal Services Director Deb Watkins says this is especially helpful as the shelter takes in numerous animals throughout the year.
Watkins says it's significant since the animal shelter placed close to 1,400 animals in 2018. She believes that number will grow with the help from the university saying phase two promotes a more consistent K-State presence at the animal shelter.
The shelter is in the process of building the surgery suite that can double as a fully functioning dental unit.
Watkins was the guest Monday on KMAN's In Focus program and brought Nora with her as the featured shelter pet who came into the shelter in late February. Nora is a one year-old pitbull cross.
Video of Nora's appearance can be seen below.