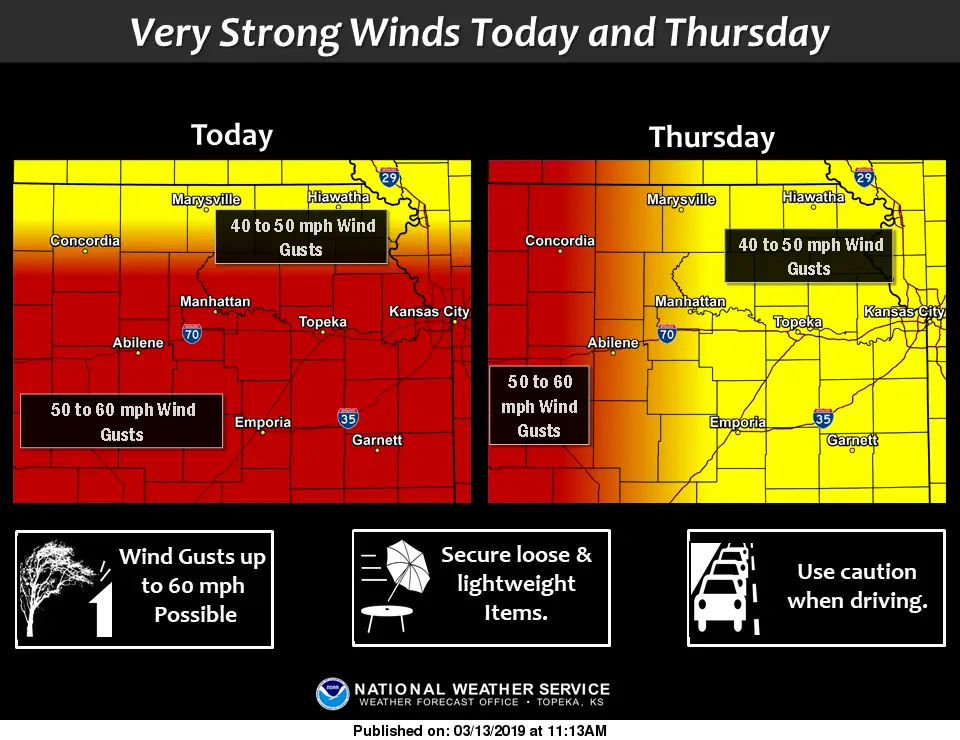 MANHATTAN — The risk for flooding has been downgraded in the Manhattan area. Now the concern becomes one of high winds.
The National Weather Service has issued a High Wind Warning for the area through Thursday. Southeasterly winds will strengthen and some areas could see sustained speeds 25 to 40 mph with gusts up to 60 mph expected through Wednesday evening. Meteorologist Ariel Cohen tells News Radio KMAN that the overall hazard is transitioning to a strong wind event for the area while the overall risk for widespread heavy rains is ending. The flood watch for the area was lifted before noon Wednesday.  A few fast moving storms may move through north central Kansas Wednesday afternoon.
The Storm Prediction Center has placed the Manhattan area in a marginal risk for severe weather for Wednesday.