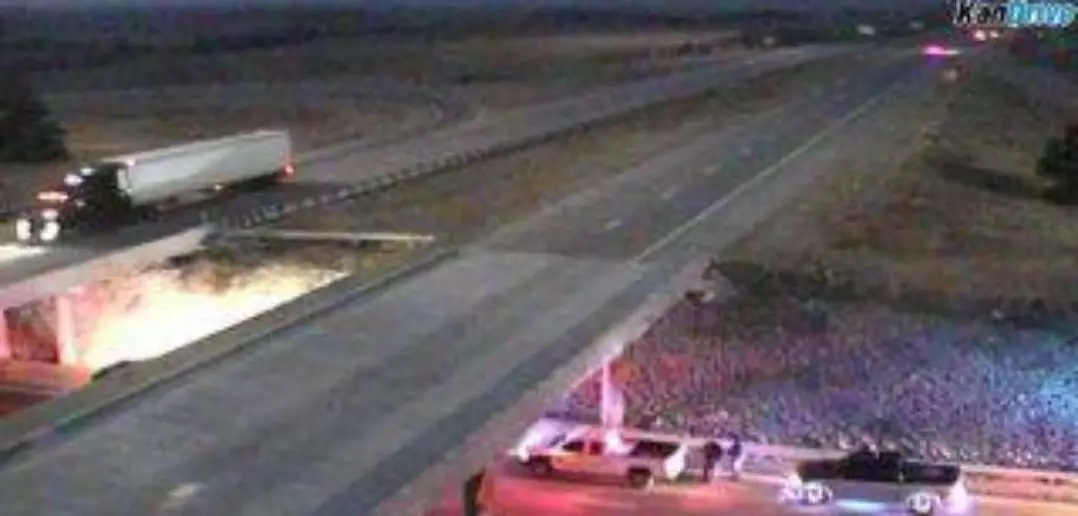 Update 9 p.m. Wednesday
GEARY COUNTY — The Kansas Highway Patrol has identified three Alabama residents as the victims of a single-vehicle crash Wednesday morning on Interstate 70 at the junction of Kansas 177.
According to the KHP crash log, 58-year-old LeRoy Allen Myers of Arab, Ala., 18-year-old Joey Brannon Tidwell of Albertville, Ala. and 20-year-old Halie Marie Davis of Madison, Ala. died at the scene. The three were westbound on I-70 around 5:30 a.m. when the Chevy Camaro they were traveling in entered the median, struck a guard rail, vaulted over K-177 and then came to rest on an embankment on the west side of K-177. The patrol's report says none of the three occupants were wearing their seat belts.
Traffic was slowed while officers investigated for several hours Wednesday morning . It's not clear what caused the crash.
8 a.m. Wednesday
GEARY COUNTY — Three people are dead after a crash Wednesday morning on Interstate 70 at the Kansas 177 junction, south of Manhattan.
Kansas Highway Patrol Trooper Ben Gardner tells KMAN the highway patrol was informed of the crash at around 5:30 a.m. Early indications are that an westbound vehicle left I-70 and came down onto 177. It's not clear how the vehicle left the roadway. Names have not been released and the highway patrol has been investigating the circumstances surrounding the crash.
The incident has slowed traffic on both the interstate and Kansas 177. Motorists are advised to approach the area with caution and expect delays. This is a developing story, and further information will be released as it becomes available.