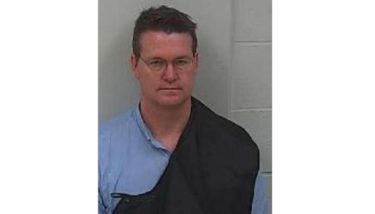 TOPEKA — Shawnee Heights Superintendent Martin Stessman has been placed on administrative leave without pay until June 1.
School district officials met Thursday night to discuss actions after Stessman was arrested April 6 in Jefferson County on suspicion of driving under the influence. He's also been placed on a one year probation, ordering him to complete a professional alcohol assessment, comply with recommendations from that assessment and speak to students, using this as a teaching moment.
The board issued this statement after the meeting: "Although this incident occurred during non-school hours and off school grounds, Dr. Stessman is reminded that as Superintendent, his conduct, during both school and non-school periods, directly reflects on the District, the Board of Education, the community, our students and their families," the statement read. "We expect that in the future, no similar incidents will occur, or Dr. Stessman's employment can be terminated immediately."
Stessman will forfeit 20 days of pay and those funds reportedly will be put toward an alcohol awareness program that will be approved at a later date. Human Resources Director Matt Hirsch will act as Interim Superintendent during Stessman's leave of absence.