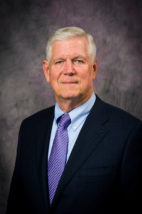 TOPEKA — Kansas State University this week announced it is seeking a 3.1 percent increase to tuition next year for its Manhattan, Polytechnic, Global and Olathe campuses. K-State was among four Kansas major public universities seeking increases, despite a recent increase in state funding for higher education approved by the Legislature. (See a full PDF of the tuition increase proposals here).
The university said in its proposal the tuition and fee increase would finance its increased operating costs for the next fiscal year. That includes the legislature's mandatory 2.5 percent cost of living adjustment increase to employees in addition to the university's "commitment to more competitive faculty salaries", as listed in documents submitted to the Board of Regents this week.
K-State President Richard Myers has said the university needs to make significant changes following enrollment declines and more work to attract students. K-State has cut its operating budget over $37 million over the past five years, with more cuts anticipated.
The K-State proposal would generate an estimated $6.1 million in revenue. The College of Veterinary Medicine recommends their tuition rates remain the same as last year. Regents are set to take final action on university budgets at their June meeting.