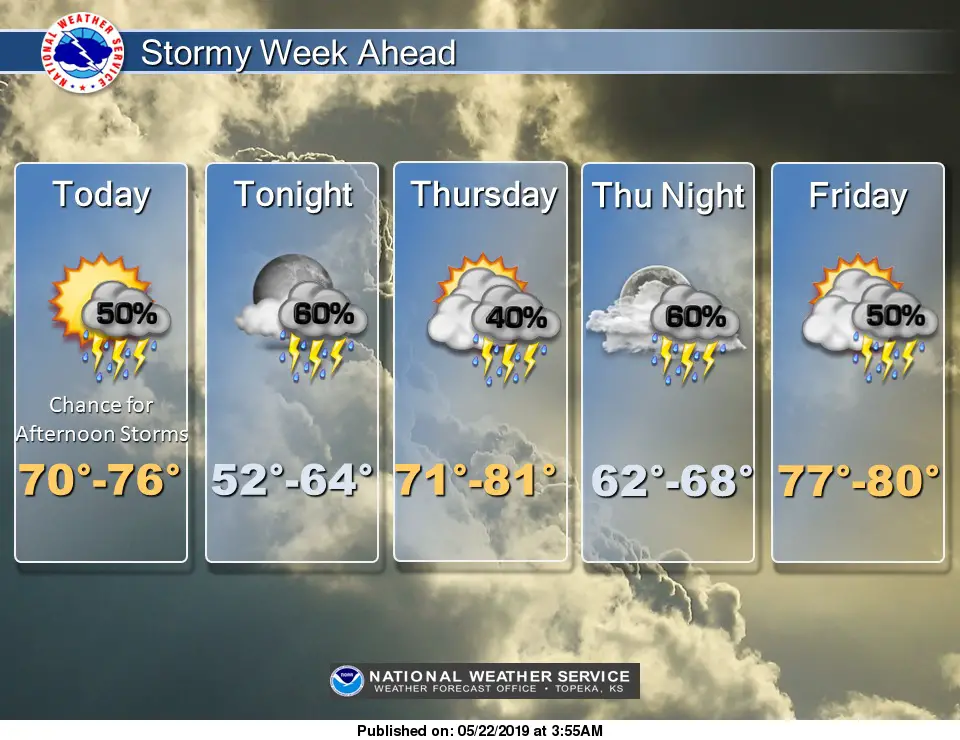 MANHATTAN — The Manhattan area got some reprieve from rainfall Wednesday, but not before several more chances heading into Memorial Day weekend.
Meteorologist Audra Hennecke with the National Weather Service in Topeka says the area remains in an active pattern with not a whole lot of change in flow.
Hennecke says as the rainy pattern continues we'll likely see a mix between widespread rains and heavy downpours.
The National Weather Service says it's the second wettest May on record for Manhattan. Already 10.05 inches has fallen this month, just over two inches shy of the record 12.39 inches that fell in May 2007. Hennecke says we're well above normal for the month of May. [Note: while climate records date back to 1960, official climate data is actually missing from 1965 to 1996.  So, essentially, these records are from 1997 to current date (+ 5 years of data from 1960-1964)].
While it won't rain all day everyday, several rain chances exist through the better part of next week with the next chance for a dry out possible toward the end of next week. A Flash Flood Watch was posted late Wednesday afternoon for Riley and Geary counties, which continues from Thursday morning through Friday morning.