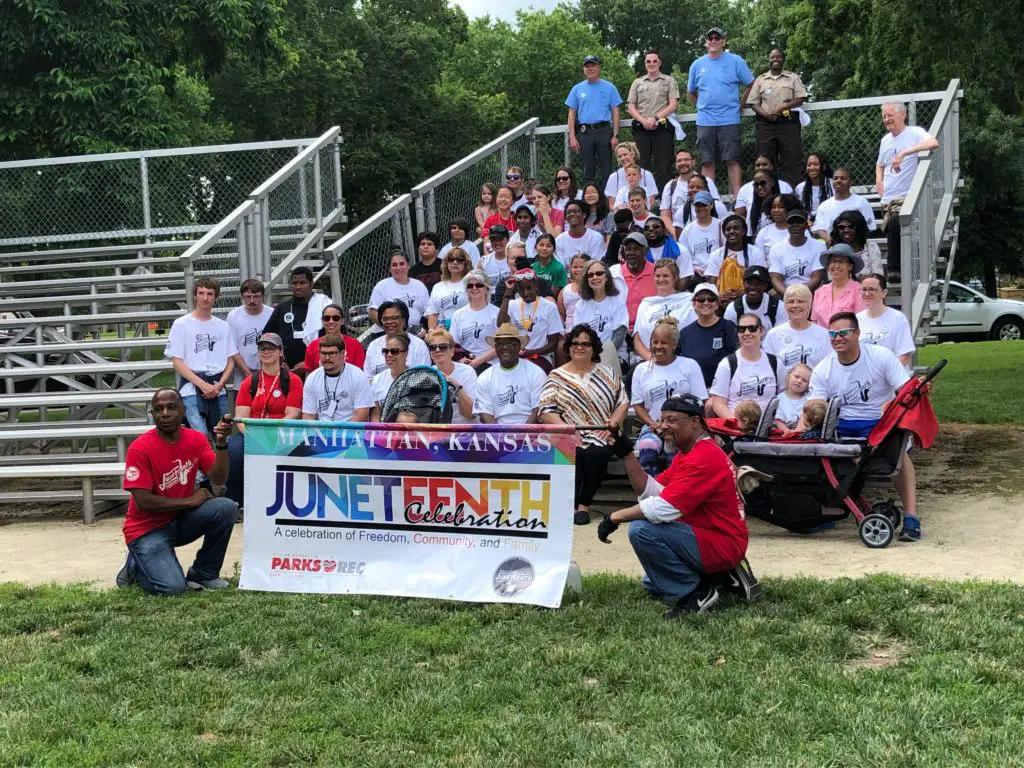 MANHATTAN — There was reason to celebrate Saturday in Manhattan City Park at the 30th annual Juneteenth festivities.
Daphne Maxwell, vice chair of the Kansas African American Commision, gave a strong opening statement to event goers Saturday morning as the celebration kicked off.
Maxwell spoke to event goers Saturday about the importance of Juneteenth in the community.
She says the celebration matters for a variety of reasons, but touted freedom as the primary reason for Juneteenth.
Juneteenth is celebrated each year as the anniversary of the June 19, 1865, when slaves were freed in the United States following the Emancipation Proclamation. On Saturday, Mayor Mike Dodson read his own proclamation ahead of the annual Unity Walk.
A full day of activities from a 5K run to a grilling contest, children's activities and some great live music greeted park goers throughout the day. Grammy award winner Kirk Whalum capped off the night with a performance at the Larry Norvell Bandshell.