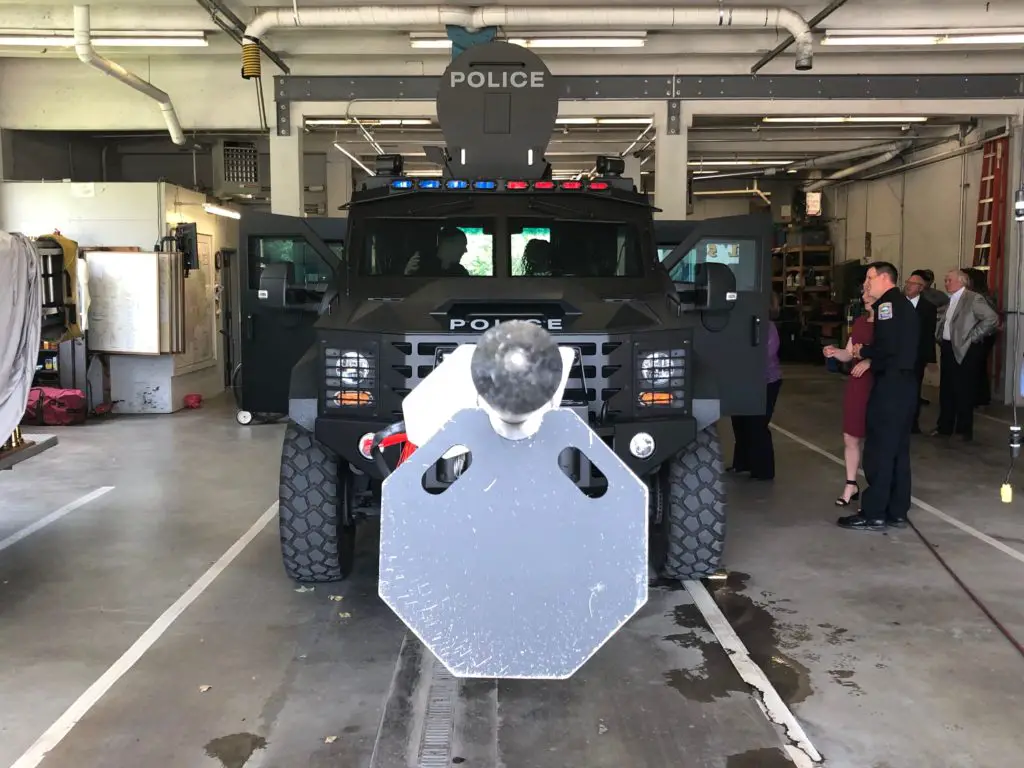 MANHATTAN — After much anticipation, Riley County Police Department officials on Monday unveiled its new Lenco Bearcat armored vehicle to members of the Riley County Law Board.
The primary function of the vehicle is providing ballistic protection for officers in high risk situations. In the past, RCPD has relied on outside agencies, such as Junction City Police or the Kansas Bureau of Investigation for such response in those types of incidents. RCPD Tactical Team Leader, Lt. Brad Jager says having one available at a moment's notice, is a welcome benefit to officers.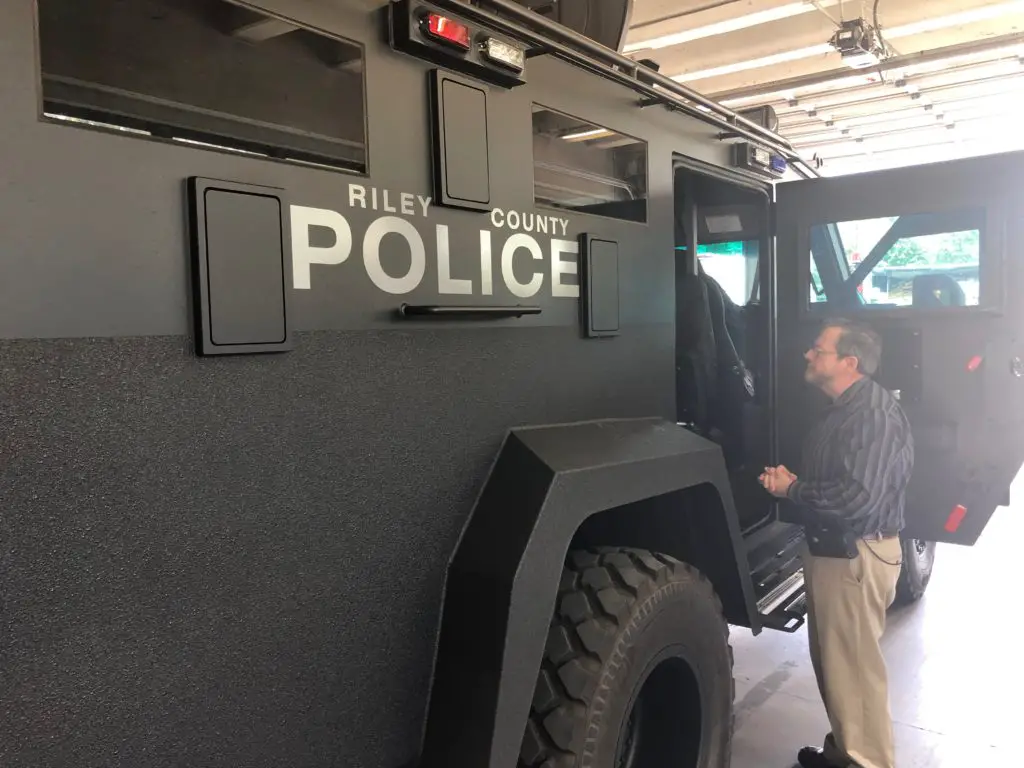 The vehicle was built on a 2019 Ford F-550 platform, 4-wheel drive with diesel engine. It can hold up to 12 people and is equipped with a turret (a location from which weapons can be fired that affords protection). The vehicle is not weaponized and is limited use.
The front of the truck is equipped with a ram for a variety of purposes says Sgt. Scott Hagemeister.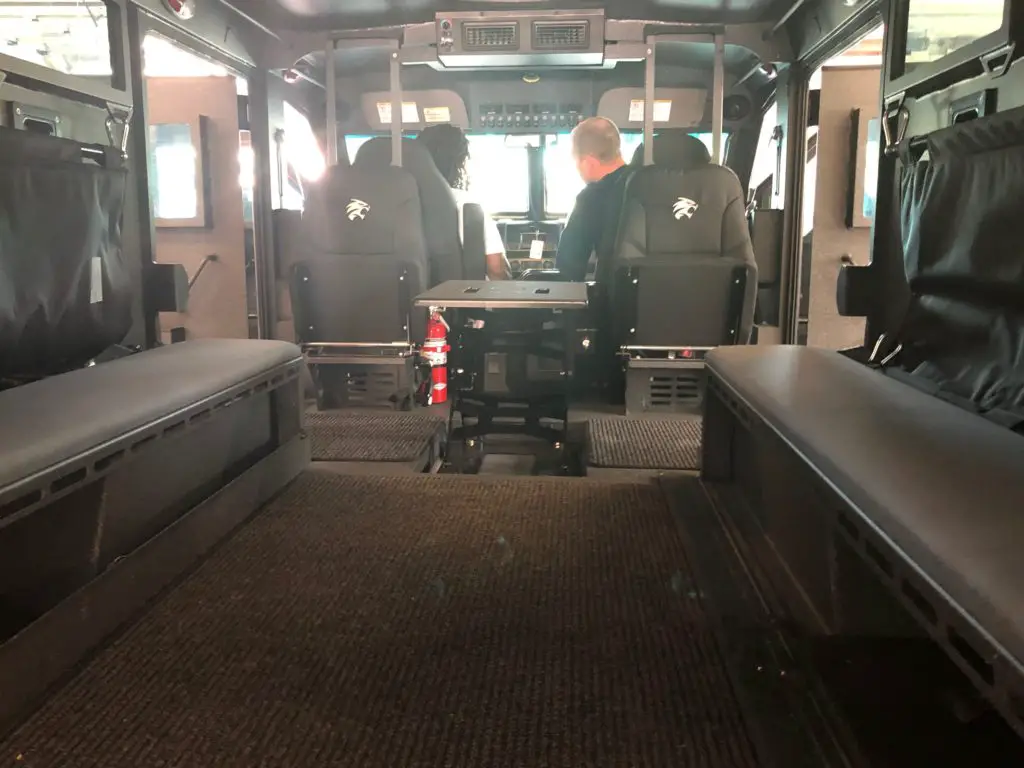 Sgt. Dan Bortnick spoke to the importance of the Bearcat's gas injector system, noting in the past that a team of officers had to be sent in with a tiny shield with very little cover, when trying to gas an un-cooperating subject out of a structure.
The Bearcat was transported to the law enforcement center in Manhattan May 3. It was purchased in 2018 with forfeiture funds at no cost to taxpayers. See related from Aug. 21, 2018: RCPD to purchase armored vehicle with seizure funds