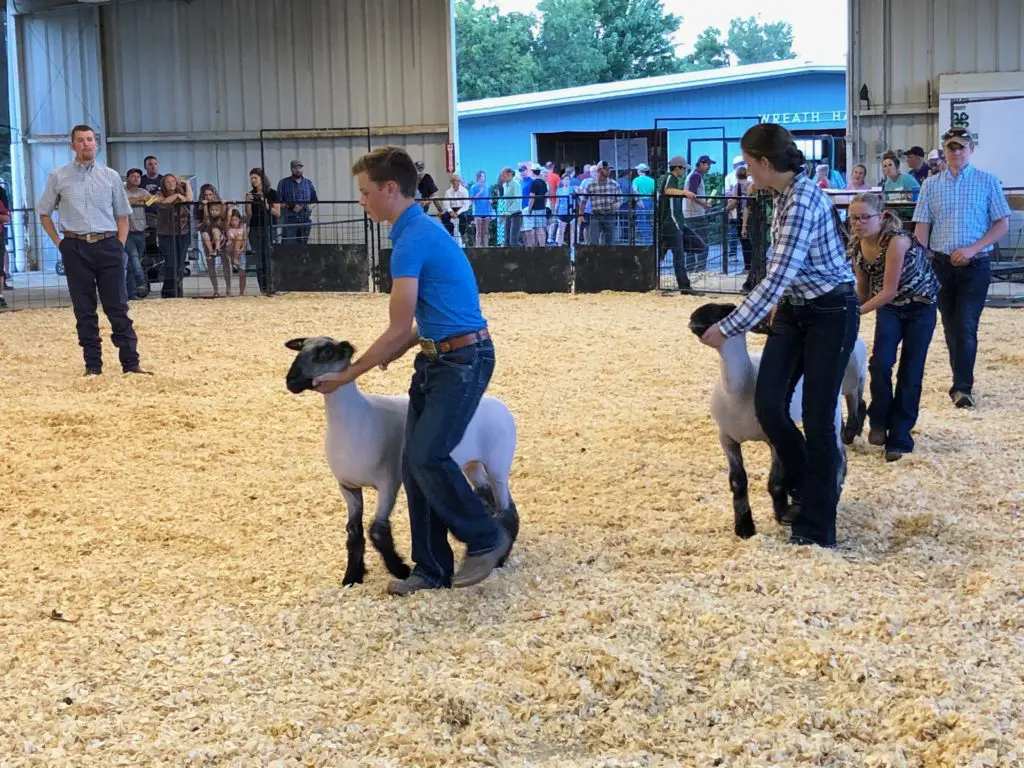 There's no shortage of talent at the 2019 Riley County Fair.
Activities opened Thursday and continue through July 29. News Radio KMAN has been speaking with local 4-H youth showing a wide array of projects. Many of them say 4-H has been a major benefit to shaping who they are today.
Chanaye Parker
Manhattan High Junior Chanaye Parker is in her ninth year with Riley County 4-H. She has projects entered in foods, photography and art. For the last three months she's also been caring for a lamb which she says she's showing at this year's fair.
Parker says shearing a lamb is no easy task.
In addition, Parker says she's also participating in 4-H sewing.
Talia Clanton
Manhattan High student Talia Clanton has been in 4-H now for 10 years. She spoke about what 4-H has taught her.
Clanton has entered projects in foods, arts and photography. She's entered this year some bread into the food competition.
Clanton received a purple ribbon on her bread. She says a lot of times with food projects, it can be trial and error before you reach perfection. She also entered photographs from her recent Citizen Washington Focus 4-H trip in June which she says was eye opening.
Clanton intends to study bakery sciences in college.
Tyler Beckman
Tyler Beckman, a recent graduate Riley County high school, is showing off his four goats that he is confident in a good performance.
Above all the display of his goats and all the work Beckman has put into his showcase at the fair, he says being a member of 4-H really benefited him.
Beckman recommends any young person to get involved with 4-H. Starting in the fall he will attend Fort Hays State University and study physical therapy.
Photos by Brandon Peoples/KMAN
Dylan Anderson
Recent Riley County High graduate Dylan Anderson has shown a variety of things including steer, baking, photography, geology and gardening.
Anderson says his steer project has come along quite well.
Anderson says being a part of 4-H has done wonders for him.
Anderson encourages any high school student to get involved in 4-H. He says he plans to attend Fort Hays State to major in criminal justice. He aspires to become a state trooper.
Jessica Eyestone
4-H member Jessica Eyestone, a junior at Riley County High School, is displaying an Angel food cake, a painting and a Citizen Washington Focus notebook from a summer trip to D.C. that Riley County 4-H students went on.
Eyestone says she is most fond of her painting.
Eyestone has been a member of 4-H for 10 years and she has thoroughly enjoyed her time as a member. She also talks about the challenges of presenting at the fair, in particular with food.
Eyestone says being a member of 4-H has helped her come out of her comfort zone.
Eyestone plans to pursue video production after high school.