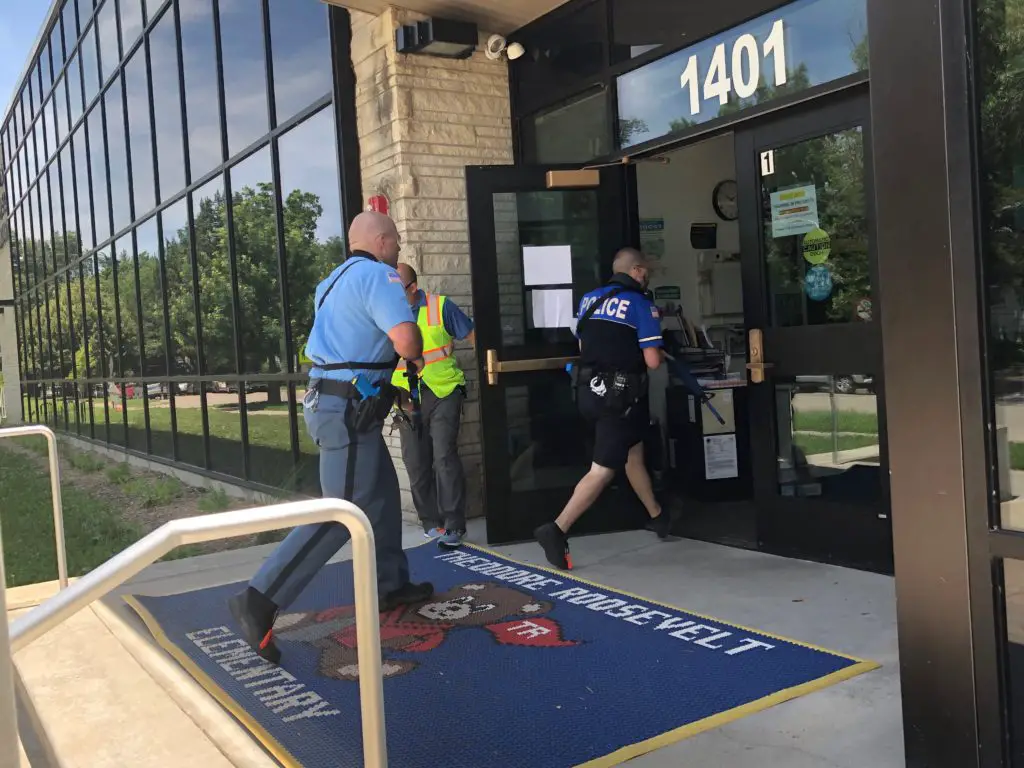 Active violence training continued Thursday at Theodore Roosevelt Elementary in Manhattan.
Emergency personnel from several agencies including Riley County Police, Manhattan Fire, Riley County EMS and Pottawatomie County Sheriff's Office participated in the training which involved a mock scenario of an active shooter situation in progress. The exercise is conducted annually to ensure a smooth response should such a situation ever occur here locally. RCPD Lt. Tim Schuck says having USD 383 participation is invaluable.
"Without the help of USD 383 and teachers and staff, we could not make this as realistic as we could, we wouldn't have the location and cooperation to conduct such a realistic training," Schuck said.
Officials will take what they learned from this week's training and re-evaluate how well the response was, to see where improvements might be necessary. Manhattan Fire Department Battalion Chief of Training Mark Whitehair says each year they change venues and scenarios.
"Overall, the past few days have gone extremely well for the scenarios we're throwing at individuals. Some of the scenarios we haven't practiced here in these drills," Whitehair said.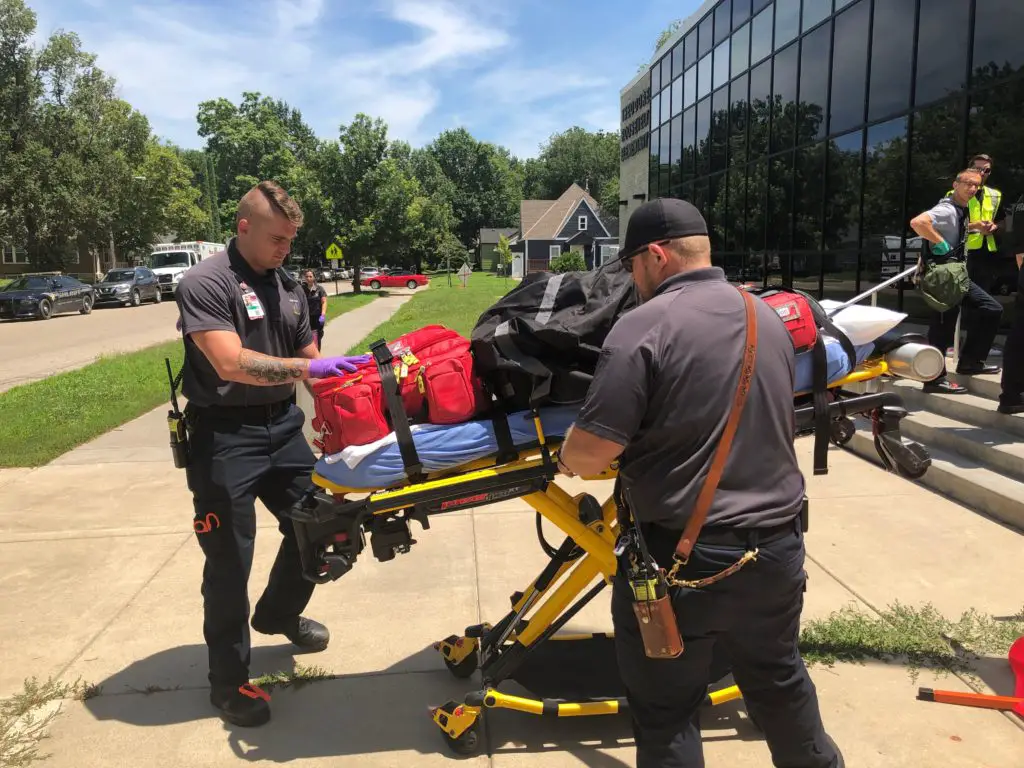 Having student participation in the annual training makes the situation as real as it can be for training purposes. Students and former students portray victims dressed up in realistic makeup, fake blood and gunshot wounds made with moolage.
Manhattan High graduate Brooke Black is one of those student volunteers.
"The more volunteers we have, the more scary it gets. The more we act it up and the more stressed out they (emergency officials) are and we try to make sure they don't miss anything," Black said.
Manhattan High Junior Eadon Marstall says for everyone involved, it's a serious endeavor, which is why they scream and act it out, as though it were a real active violence situation.
"Once that happens, the atmosphere alone pushes you into feeling more serious, it's not a joke anymore, it's not just fake," Marstall said.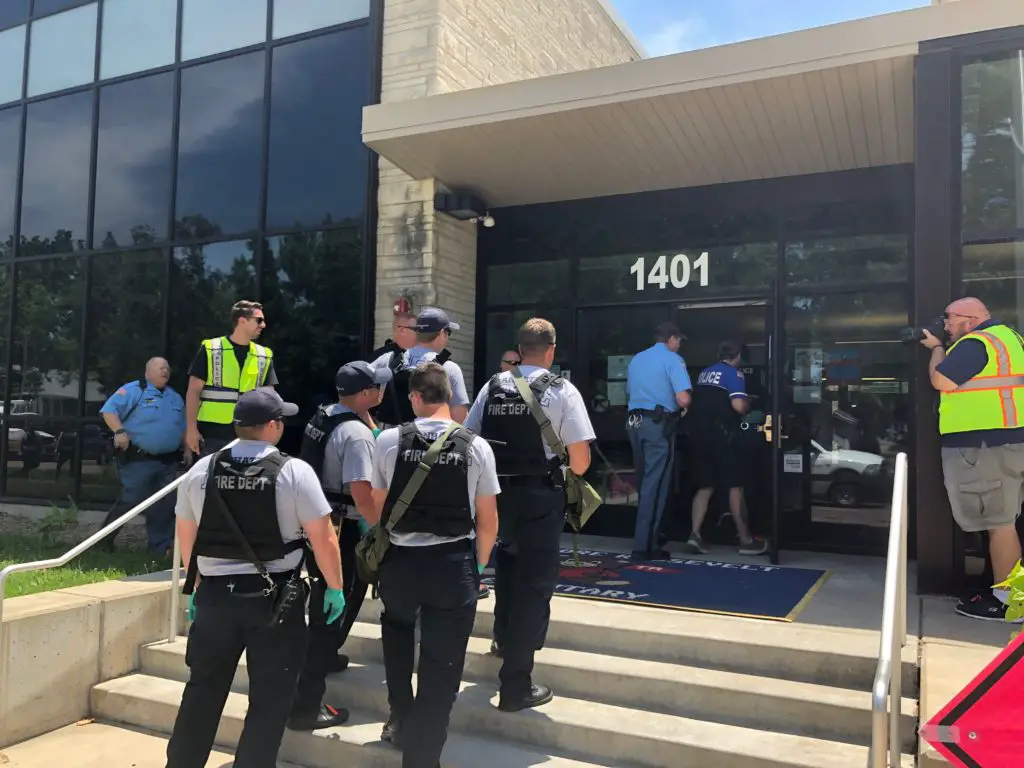 To prepare personnel for the situation inside the elementary school, Lt. Schuck says a debriefing was held on the 2012 Sandy Hook school shooting in Newtown, Connecticut.
"It really brings to light for a lot of people, why we have to do and train and react the way we do. Quite frankly, the vast majority of us are parents ourselves. So it really hits home for some of us," Schuck said.
The three-day training wraps up Friday at Theodore Roosevelt Elementary, located at 1401 Houston Street.