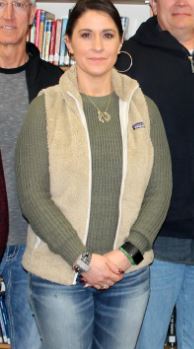 MARYSVILLE, Kan. — A former Marshall County Clerk has been charged with felony misuse of public funds.
The Kansas Attorney General's Office says 44-year-old Sonya L. Stohs, of Marysville, faces a single charge after a complaint alleged she used more than $100,000 in county funds to pay for various personal items. Stohs surrendered to law enforcement Thursday morning at the Marshall County Jail and made her first appearance Thursday afternoon in court.
The complaint alleges the funds were stolen over a six year period between May 2013 and April 2019. The investigation was conducted by the Kansas Bureau of Investigation and the U.S. Secret Service. Attorney General Derek Schmidt's office is prosecuting the case at the request of the Marshall County Attorney.