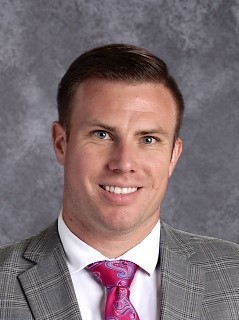 WAMEGO — There will be a new principal walking the halls of Wamego High School this fall.
Kale Katt was introduced Monday to the USD 320 Wamego School Board by Superintendent Tim Winter. Applications were accepted through July 3 following the June 19 resignation of former principal Chad Brecheisen. Winter says they made a great choice in hiring Mr. Katt.
"We feel very fortunate to hire someone of Kale's caliber this late in the summer. We were very fortunate to have several good applicants in our pool of candidates," Winter said in a phone interview Friday with KMAN.
Katt spent the past five years in Junction City as the high school assistant principal. There, he also led the Business, Information and Technology Academy. He'll begin his duties in Wamego Aug. 1.
Winter says they are looking to fill one additional position at the middle school level.
"We did have a late math position resignation just this week. We are looking for a sixth grade math teacher. We are actively looking to fill that position as soon as possible," Winter said.
Winter remained confident the district could fill that position ahead of the Aug. 15 start day of classes.