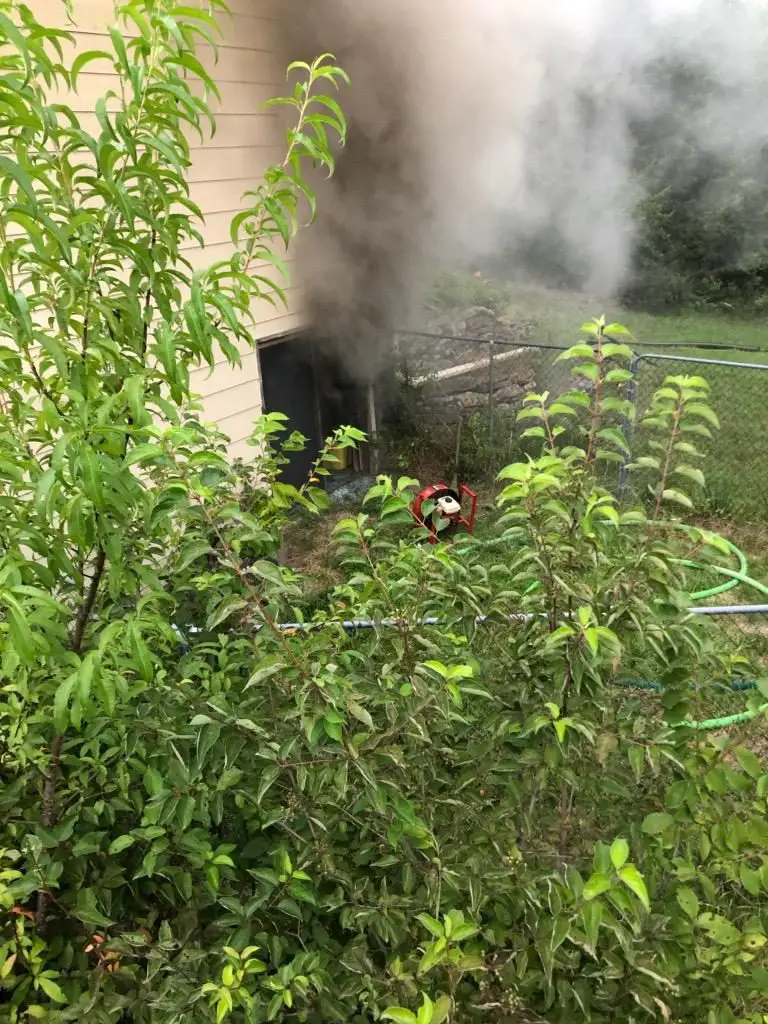 No injuries were reported after a house fire northeast of Manhattan Wednesday morning.
Riley County Fire Chief Pat Collins tells KMAN crews were dispatched to 4711 Harbour Hill Drive just before 7 a.m. after the homeowner reported smelling smoke. She was the only one in the building and was able to get out safely with no injuries. Crews fought fire in the home's basement, bringing it under control within about 40 minutes. The fire reportedly did not spread to any other parts of the home.
Collins says the fire was the result of a short circuit caused by too many items plugged into a utility outlet. Damage has been estimated at $50,000 to $60,000 to the building. Damage to contents is unknown but is likely to be high as Collins says crews had to navigate through some of those contents to get to the fire. Due to no hydrants in the area fire crews had to carry water from their trucks to the property.
A total of 25 firefighters from seven different stations including Riley County, Riley City and Manhattan responded to the scene. The homeowner is listed as Charlene Henton.