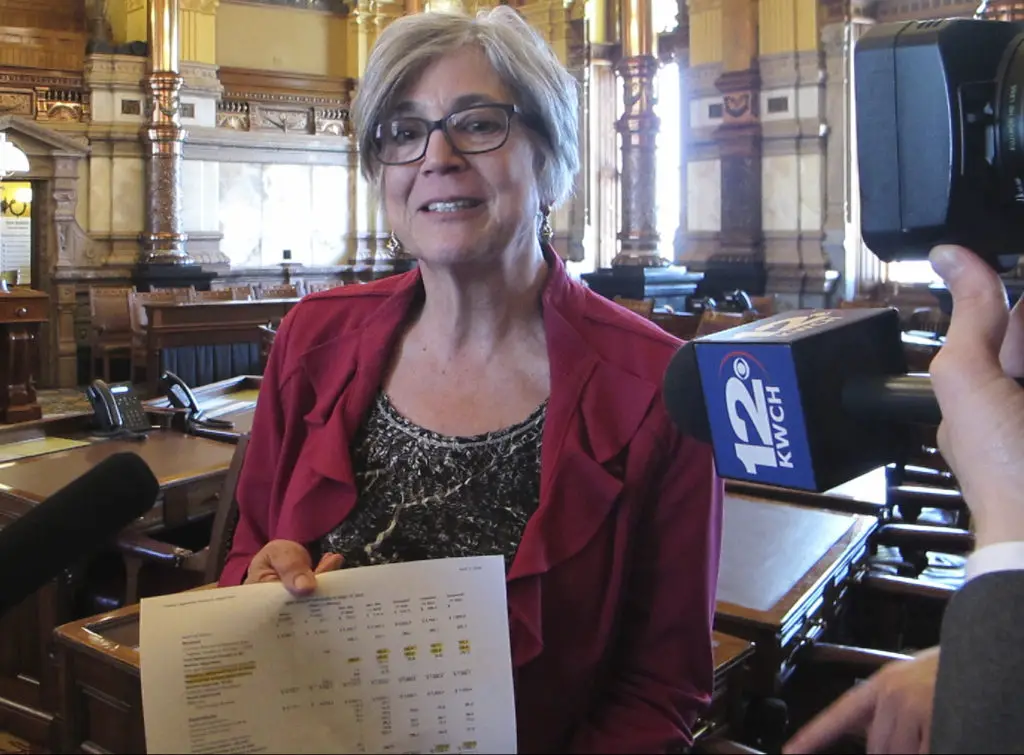 Longtime Kansas Senator Susan Wagle has become the fourth Republican to enter the 2020 U.S. Senate race in Kansas.
Wagle is the current Kansas Senate President and has nearly three decades of experience in both the Kansas House and Senate. She filed the paperwork with the Federal Election Commission Tuesday, according to a report from the Kansas City Star. The Wichita Republican was expected to officially announce her campaign Wednesday.
Wagle was first elected to the Kansas House in 1990 and made the jump to the Kansas Senate in 2000. She launched an unsuccessful campaign for lieutenant governor alongside Jim Barnett, who lost to Democratic Gov. Kathleen Sebelius in 2006.
Wagle became the first woman elected Kansas Senate President in 2012, a position she continues to hold.
Former Kansas Secretary of State Kris Kobach, current Treasury Secretary Jake LaTurner and businessman David Lindstrom round out the current GOP field for Sen. Pat Roberts' seat. Roberts announced earlier this year he would not seek re-election in 2020.
Earlier this week, Manhattan Mayor Pro Tempore Usha Reddi, a Democrat, announced on News Radio KMAN that she's considering a run at the U.S. Senate seat but hasn't officially made a decision.