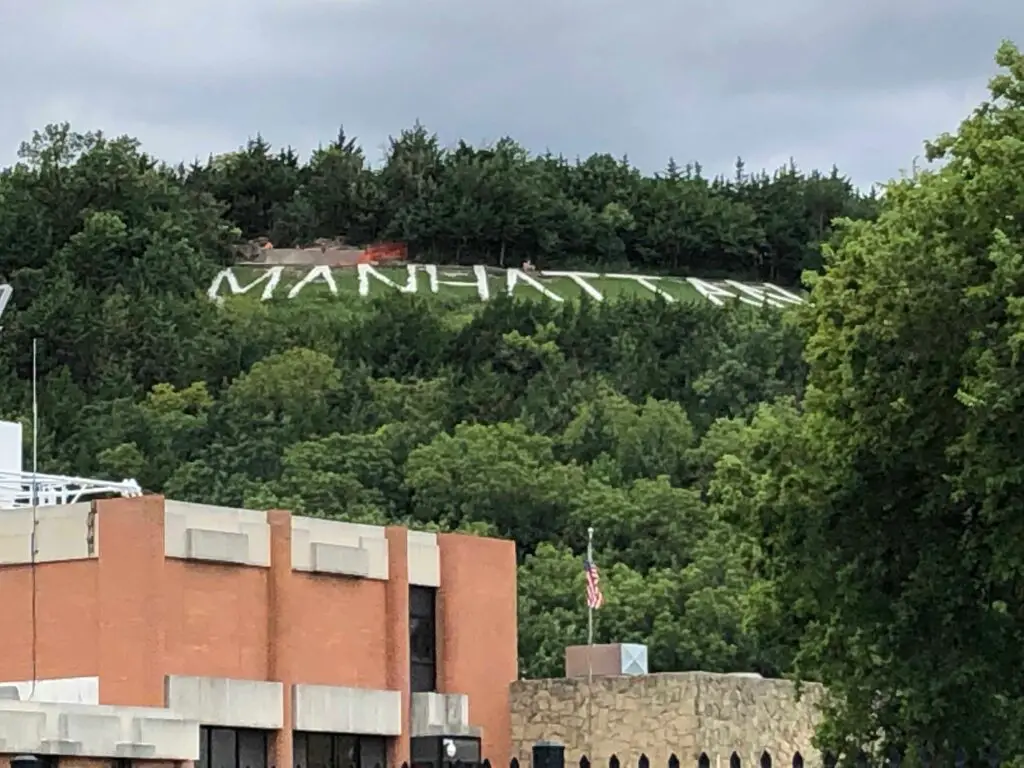 You may notice more activity happening on Bluemont Hill above the iconic MANHATTAN letters.
Work began this week on a new ADA accessible platform to enhance safety for those who visit the area for the view of the city. It's a project funded by the Manhattan Kiwanis Club. The Manhattan Kiwanis Club has maintained the letters for over 91 years and in recent years raised more than $70,000 to create a platform at the overlook. Past Kiwanis President Rod Kalivoda says members go up there twice a year to power wash the letters and noticed some treacherous areas surrounding the overlook.
A ribbon cutting was held last fall and Kiwanis members raised more than $70,000 to create the platform at the overlook. Kalivoda says it's taken a lot of help from the community to make this possible.
The new platform will be constructed into an existing rock outcrop above the letters. The Manhattan Parks & Recreation Department expects trails and access to the letters to remain open during construction, which is expected to take no longer than 90 days.