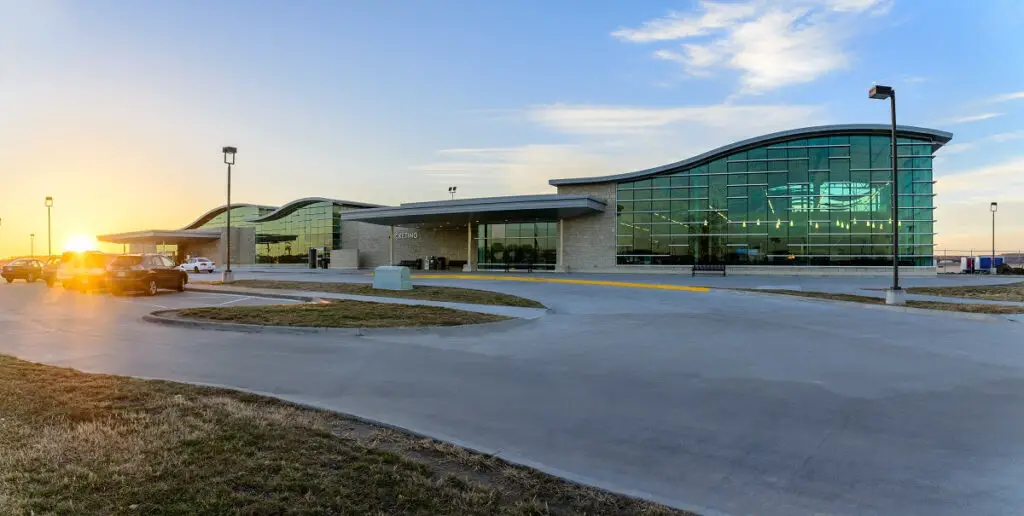 The Manhattan Regional Airport is currently fond of the number 10.
The airport is celebrating 10 years of American Airlines regional jet service with a cake cutting ceremony, conveniently set for 10 a.m. Friday in the terminal lobby. It's also launching a 10-month-long campaign and contest for prizes. The public is welcome to attend.
Since Aug. 25, 2009, American Airlines has provided service from Manhattan, growing from a single destination to Dallas-Forth Worth and grew to include Chicago O'Hare over the past decade. Passenger boardings have also increased from about 10,000 to over 70,000 enplanements and setting a record in 2018.
The 10-month long contest begins with the first flight of the day on Friday and ends after the last flight of the day on June 30, 2020. The Manhattan Convention and Visitor's Bureau (CVB) is managing the contest, which will include monthly drawings for various vacation and staycation packages. The contest is open to any passenger 18 and older and contestants can enter each time they arrive or depart MHK. Drawings will be held at the first weekday of the month beginning Oct. 1 and continuing through July 1. Additional rules can be found via the CVB website. Airport information can be found at flymhk.com.