We continue our KMAN News Series "From the Principal's Office" today highlighting the preschools in Manhattan/Ogden Schools. For this edition, we speak with Elisabeth Nelson at College Hill Preschool.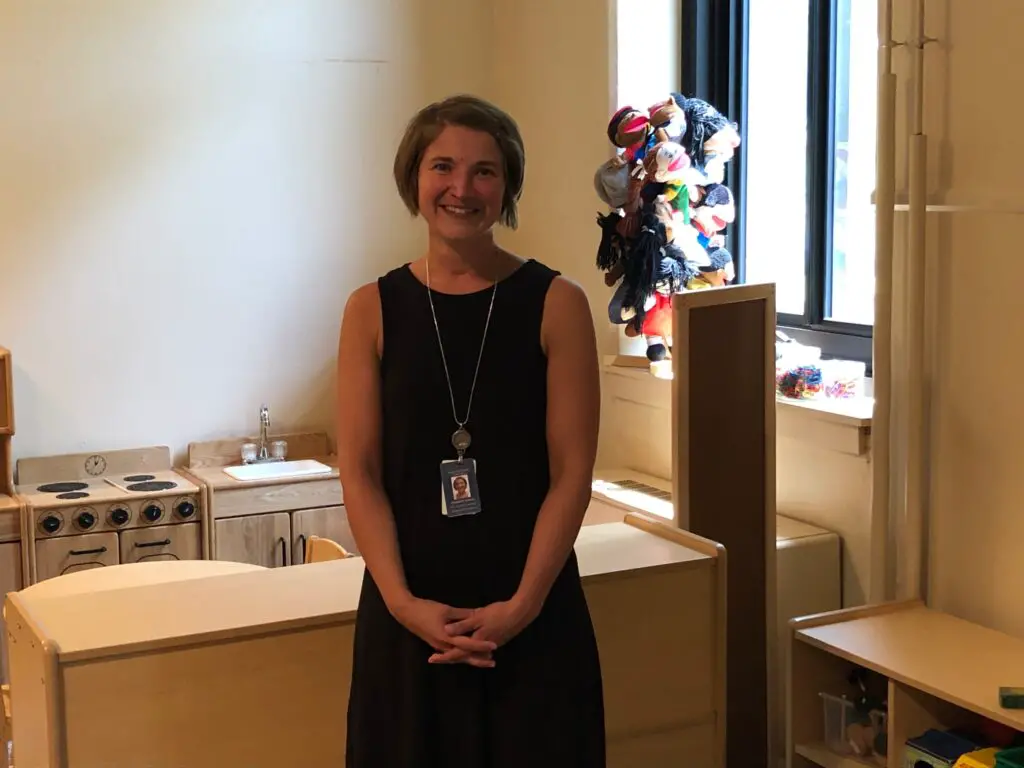 Elisabeth Nelson - College Hill
Students in kindergarten through 12th grade are not the only ones starting school soon.
The community's youngest learners will be starting their first day of preschool August 20 in the district's two early childhood education centers. One of those buildings — College Hill is under construction, meaning a temporary space had to be secured. Elisabeth Nelson is the principal and director of early learning.
"We've recently moved to Trinity Presbyterian Church where we are renting some space in the basement. We're really excited for all the folks at the church who have been gracious and generous. We'll be here all next year and are hoping for a one year stay," she said.
Getting the word out to parents is perhaps the biggest challenge they've had at College Hill. The church is located at 1110 College Ave. While the venue may be different, the focus hasn't changed on curriculum. USD 383 has placed a major emphasis on social and emotional learning. Nelson says that starts in early childhood education.
"We have a lot of temper tantrums. Anyone who has ever raised a 2, 3 or 4-year-old knows that just comes with the age. It's a huge part of what we do, teaching kids to respond in an appropriate way when things aren't the way kids may want them to be," Nelson said.
The state of Kansas also has a new emphasis on kindergarten readiness. But Nelson says teachers at College Hill go above and beyond that.
"We definitely want to make sure that we equip them with the skills they need to be successful there. But if you talk to any early learning teacher, this is far more than kindergarten readiness, we feel like we are really equipping children to be ready for life," Nelson said.
Nelson hopes to project a welcoming environment to the preschoolers from day one. She says it's been a little too quiet without kids roaming the building.
"The kids are always the highlight of everyday. I think that's what's missing right now in our location as it does feel a little boring without them laughing and smiling and running around," she said.
Construction on the College Hill site along Kimball Ave. will continue through the entire school year. The first day of school for the early learning program is Aug. 20.