From Aug. 5 through Aug. 14, leading up to the first day of classes, News Radio KMAN presents "From the Principal's Office," a series of 15 interviews with each building leader in USD 383 Manhattan/Ogden Schools.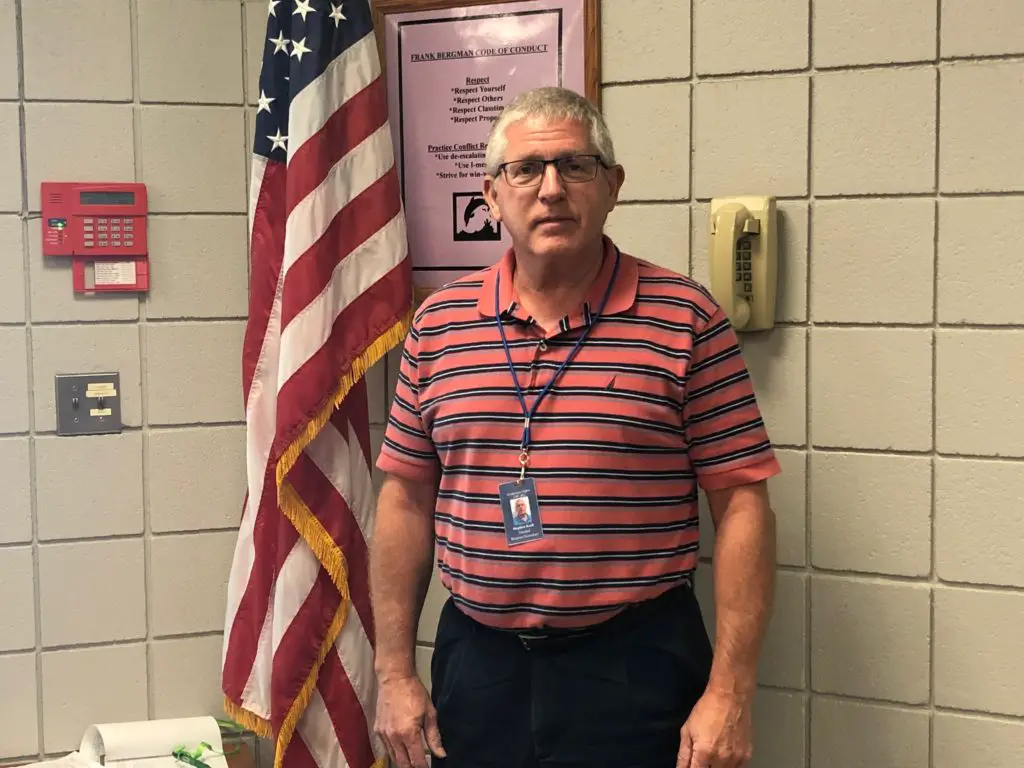 Bergman Principal story 8-5
Students at Frank V. Bergman Elementary School will be greeted by a new principal this fall leading the school.
Stephen Koch was principal at Lincoln Elementary School in Lincoln, Kansas for the last seven years and has more than two decades of education experience. Koch says he wanted to find an opportunity for a more centrally located position and was won over by Bergman's reputation in the community. While he misses teaching specifically, he says being principal is a wonderful job.
"What better occupation is there than when you're having a so-so day, you're feeling down, you walk out in the hall and you get to talk to little kids and get their humor, happiness and there giggles? It just makes your day better," Koch said.
He says children today, primarily due to the economy and world events, are coming to school with more social and emotional needs than in the past.
"Part of that is just the change in family makeup. A lot of it I believe has to do with video games and so-forth. Kids are so wrapped up in gaming and social media that they don't interact as much as they used to," Koch said.
Bergman Elementary boasts one of the most diverse student populations in the district, drawing from every socio-economic background as well as a large international student population.
"Kids get to meet kids from every background imaginable. And being part of the K-State community and receiving international students, they get to learn people are people no matter where they are from," Koch said.
As for when students walk through the doors at Bergman on the first day of class, Koch says he wants to ensure students know they are in a community that loves and respects them.
"They're loved. That each and every one of them is deeply cared for. They're in a good place, a safe place and we're here to take care of them and educate them as best we can," Koch said.
The Bergman PTO is currently looking for sponsors for its annual Rock the Block event Sept. 26. More information is available on the Frank V. Bergman Elementary School Facebook page.