Today we visit Ogden Elementary as we continue our preview of the upcoming school year in Manhattan/Ogden Schools with our KMAN news series "From the Principal's Office."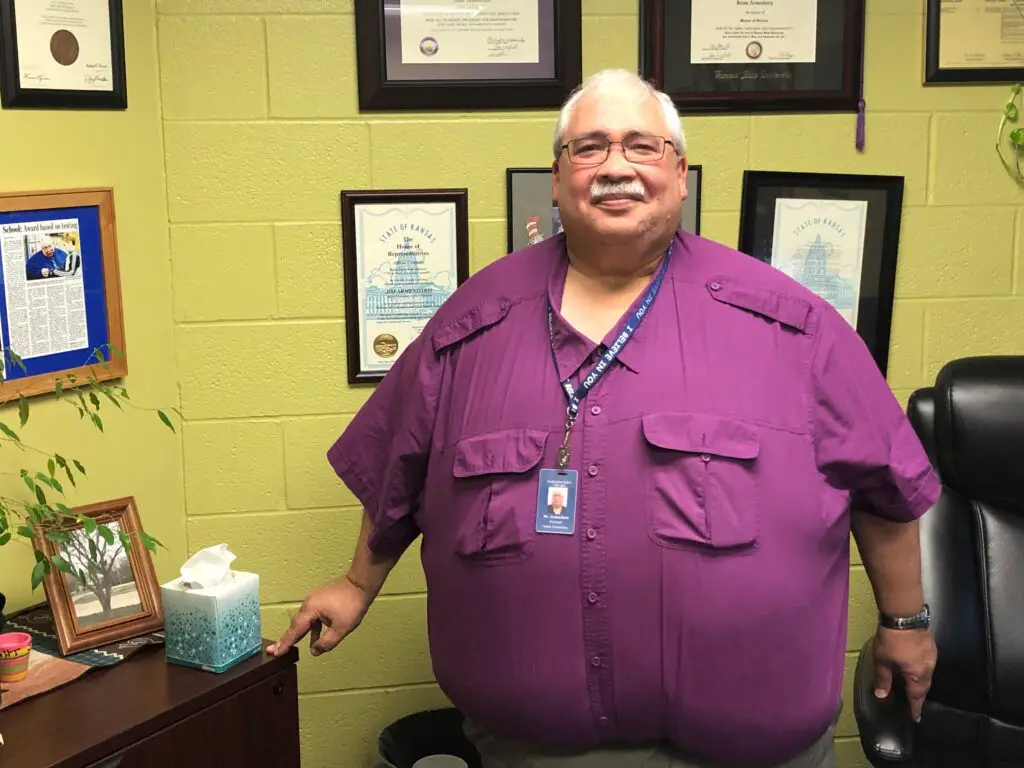 Ogden Elementary VO BP 8-8
Jim Armendariz has lived and breathed Ogden Elementary for most of his life.
In 1964 he roamed the hallways as a young immigrant child from Mexico. His family was quite poor and at the time Armendariz could barely speak English.
"I came with eight kids and parents and everything we owned in one car. School was hard and not fun and there were a lot of teachers who didn't understand where I came from or how to help me. I soon decided to dedicate my life to helping kids navigate the system and be successful," Armendariz said.
He soon became a teacher and this year begins his 38th year with the district, his 18th as Ogden's principal. The school has the highest poverty rate in the district, and as a Title I school it qualifies for federal dollars to assist student needs. Armendariz says Ogden is also the most isolated school in the district.
"There's still a little bit of a cultural difference because we're like the out-of-town country school as opposed to the progressive town schools. In reality we're the best kept secret in the district. We do a great job educating kids here despite our high poverty rates and even garnered a national Blue Ribbon award in 2014," Armendariz said.
Last year the school celebrated its 100th year of existence, celebrating with a party and even a Panther alum who attended Ogden in 1936.
Due to its proximity to Fort Riley, the student population is always fluctuating, from a low of 160 students one year to as high as 350 students another year. Armendariz says the social emotional aspect of learning has driven a lot of curriculum in the school as part of the district's multi-tiered system of support initiative.
"My belief is that it's a foundational skill. If a child isn't comfortable, happy or secure, it's pretty tough to teach them. Our population hovers around 30 percent of students who receive special education services. It's a big part of their individual education plans. We've always done a lot of social and emotional learning," he said.
Armendariz sees his role as principal as the lead teacher.
"I think my best days are when I get to teach. Last year because of MTSS and our philosophy it should be all hands on deck, I taught an enrichment math class to sixth graders. I can tell you it was the best part of my day," he said.
His dedication to education has earned Armendariz numerous awards including recognition by the Kansas Teachers Hall of Fame in 2014.
The first day of classes is Aug. 14.