From Aug. 5 through Aug. 14, leading up to the first day of classes, News Radio KMAN presents "From the Principal's Office," a series of 15 interviews with each building leader in USD 383 Manhattan/Ogden Schools.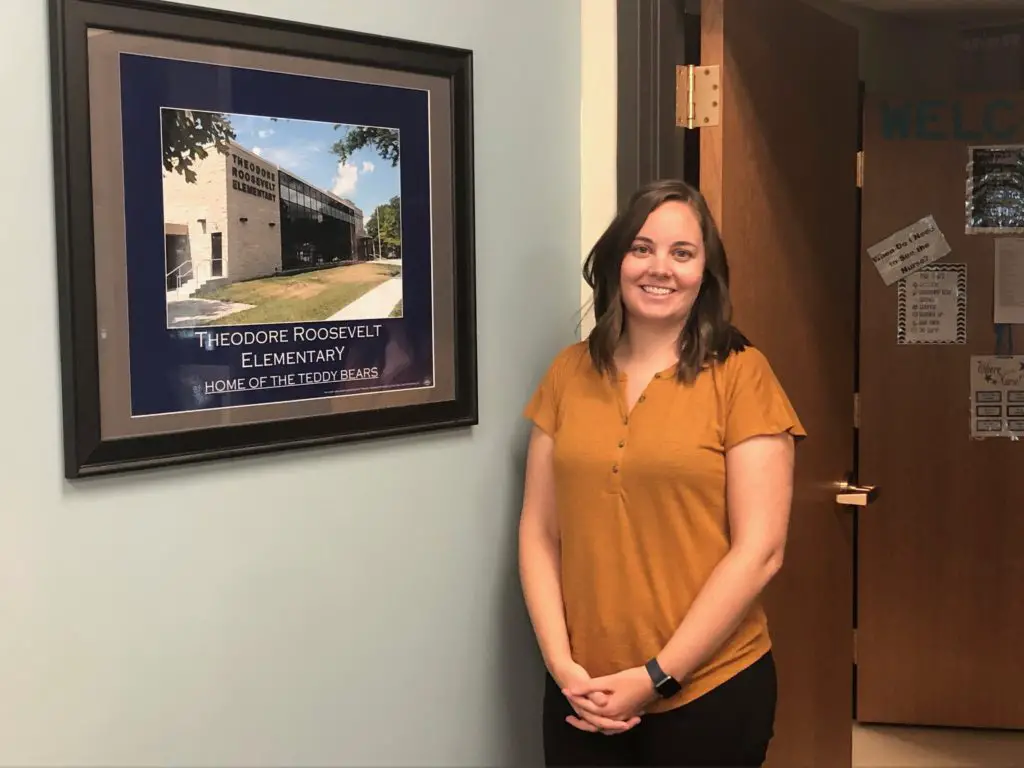 A familiar face to Manhattan/Ogden Schools will be roaming the halls at Theodore Roosevelt Elementary this fall.
New principal Ashley Smith returns to the district after teaching at both Northview and Bluemont Elementary Schools for eight years, in addition to stints in both Riley and Topeka. Smith says coming back to the district meant a lot to her.
"I think there's a lot of resources for kids and families here. I like being a part of a bigger district as well. There's a lot of services we can offer students. It's nice to be a part of a big team when you need help as there's always someone you can reach out to," Smith said.
Being a principal has a lot of challenges but Smith says she plans to lead the school in the best way she knows how. That includes keeping staff involved in the day-to-day decision-making process.
"I see myself more as a facilitator and someone that helps guide things that happen in the school using input from teachers and from parents. I also see myself as a layer of support and I feel like I'm here to work for the teachers and for the staff. So i think it's just about identifying what our needs are and determining how I can fill in those gaps," Smith said.
Being new to the school herself, Smith says she wants every child that walks through the doors on the first day of class to feel at home. She plans to build relationships by being welcoming and building off of kindness.
"I hope when they walk away they not just have their academic skills but they have those character skills like kindness and trustworthiness and perseverance. That's kind of what I want to project for them that those academic skills will come if we can keep working on that great character," Smith said.
Smith says there are high expectations for students at T.R. when it comes to the social-emotional aspect of student learning.
"We are consistent as far as rules across the building in what adults expect and we also try to reinforce that in a positive way. So instead of waiting until there is a mistake or something goes wrong, we're building up the positive things that are happening to hopefully try and prevent that," Smith said.
The first day of classes is Wednesday, Aug. 14. Theodore Roosevelt Elementary will hold a "Sneak Peek" event for students to meet with their teachers and drop off supplies beginning at 5 p.m. Tuesday, Aug. 13.